Pokemon GO Field Test Has Been Expanded To Two More Countries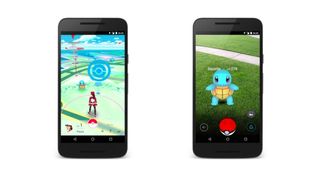 Developers Niantic are taking the next step in the development process for Pokemon GO by expanding the regions where they will be field testing the augmented reality game. Those living in Australia and New Zealand can now join in on the action.
GameSpot is reporting that it's possible to register right now to be a part of the confidential field test for Pokemon GO. The registration takes place over on the official Niantic website, where only those from the Oceanic region are allowed to sign up.
The GameSpot article points out that not every mobile device is supported at this point, but the game is expected to run on both iOS and Android devices. Now not everyone who registers will be selected. This is more like a limited alpha test with pre-selected participants. They also seem to expect users to have some experience with their 2012 MMO, Ingress.
Players will be able to use their username and password from the augmented-reality MMO to sign up for the Pokemon GO field test.
Over on the Niantic blog they revealed a bit more about the game and how it's played, noting that gamers will be able to venture around the real world collecting Pokemon and battling at gyms for prestige. The locations in the game will be based on real world locations that players can visit, so things like gyms, Poke-Centers and PokeStops will be located at places like real world bakeries, gas stations or other locations.
Players will also have to venture around to various locations to find certain Pokemon. As it may have been mentioned before, if you want a water-type you'll need to go near a river, pond or some other body of water. If you want a grass-type you'll have to venture to a grassy plain or some other location where there's a lot of grassy areas. I can only assume that rock types would likely be located near quarries and other mountainous areas.
They don't exactly reveal a lot of details on Pokemon GO. For whatever reason Niantic is keeping a lot of the gameplay mechanics very much under wraps. Gamers have been desperately trying to find out more to see just what the game is like and how it will play.
One of the big questions about the augmented reality title is whether or not there would be actual battles. They do reveal over on the blog that there will be a battle mode. They don't say a peep about how the battles will work or what sort of controls and functions will be at the player's disposal, but they do note that players will be able to partake in friendly as well as competitive battles just like GameFreak's standard Pokemon titles on Nintendo's portable devices.
Gamers will be able to earn prestige by battling other Pokemon trainers at various gyms to gain recognition throughout the world. It sounds like Pokemon GO has a lot of potential but I'll reserve judgment until seeing more.
If you live in Australia or New Zealand, you can register now to attempt to get in on the action during the limited field test.
Staff Writer at CinemaBlend.
Your Daily Blend of Entertainment News
Thank you for signing up to CinemaBlend. You will receive a verification email shortly.
There was a problem. Please refresh the page and try again.