The Watch Dogs 2 Season Pass Has Great Content, But It's Not Cheap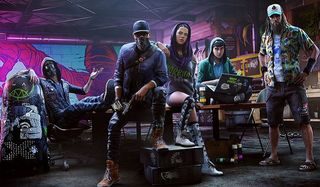 Watch Dogs 2 launches in just a couple of weeks, giving gamers a chance to hack the hell out of San Francisco. Following launch, though, the developers are planning a steady stream of DLC. You can buy it all in one go with a season pass, of course, but it'll set you back a pretty penny.
It seems like these season passes are getting more and more intricate, but that extra content is coming with a higher price tag, too. That can definitely be said for Watch Dogs 2, which hits PlayStation 4, Xbox One and PC on November 15. But before the game even launches, you can also set aside another $40 to reserve the season pass of post-launch content. That might be well worth the asking price if you're enjoying your time with Watch Dogs 2 but, at almost the full price of a standard game, you'd probably like to know what's included first, right?
Well, Ubisoft provided those details in a recent announcement, explaining that Watch Dog's DLC will be available in three main packs, as well as a couple of extra bundles of items to deck out your character, vehicles and the like. You'll be able to buy all of this piecemeal as it becomes available, of course, but we imagine getting the whole thing at once for $39.99 will save you some cash. Here's a rundown of the DLC included under the season pass umbrella for Watch Dogs 2. As a reminder, gamers on PS4 will get all of this content 30 days before other platforms.
T-Bone Content Bundle: Players will get the style and the swagger of legendary hacker Raymond "T-Bone" Kenney with his truck and outfit and discover Mayhem, a new co-op difficulty level that will pit players against a new enemy archetype armed with advanced weaponry. (Available December 13th for PlayStation 4)
Human Conditions: Through several hours of additional mission content in three new world stories, players will uncover San Francisco's biggest scandals on the cutting edge of science, medicine, and misuse. In Human Conditions, players will also experience new elite co-op missions and face a new enemy type: Jammer, with the technology to hunt players down. (Available Spring 2017)
No Compromise: Players will experience an all-new world story which mixes Marcus up in the seedy underbelly of San Francisco and puts him in the crosshairs of the Russian mafia. Also includes a new co-op mode: Showd0wn, where only the best players will get to survive. (Available Spring 2017)
Psychedelic Pack: Customize Marcus's outfit, weapon, drone and car in the grooviest style. (Available on Day One)
Root Access Bundle: Includes full sets of outfits, new cars, a drone skin and a new weapon, as well as the Zodiac Killer mission. (Available this Winter)
So it looks like all of that content is planned to be spaced out into the first half of 2017, so you can expect to keep coming back to Watch Dogs 2 for quite some time. Of course, for a game that will cost you $100 in order to get all the content, it better.
Your Daily Blend of Entertainment News
Staff Writer for CinemaBlend.