Pokemon Go Is Offering More Bonuses This Week, Get The Details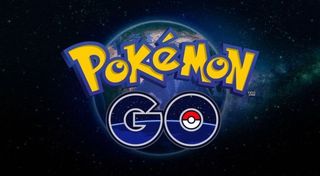 (Image credit: Niantic Labs)
Niantic Labs have been on a role lately with Pokemon Go updates and bonuses. Ever since Halloween they've been very talkative and open for communication with fans, and they've just rolled out more details on additional bonuses taking place this week.
Over on the official Pokemon Go website, Niantic Labs announced that the new daily and weekly bonus features that they've been working on is now live. This means that each day you can earn bonus experience points just by doing simple things like catching a Pokemon a day, and getting experience for Photo Disc spinning at a PokeStop, and performing other daily tasks within Pokemon Go.
Each day you perform the aforementioned actions you'll get bonuses. However, these bonuses will stack, and if you manage to consecutively do each task every day for an entire week you'll get additional experience points on top of what you've earned each day. This feature arrived shortly after the Halloween event, where there was a larger pool of ghost and psychic type Pokemon made available in Pokemon Go. Gamers were encouraged to go outside during their trick or treat sessions and catch as many rare Pokemon as they could during the Halloween weekend.
But Niantic Labs isn't done yet! Not only have they introduced this new bonus feature but they have yet another event running between November 7th and November 11th. They will be increasing the amount of Pokemon in the world, along with granting gamers with more items from PokeStops, including access to more specialty items like Great Balls and Ultra Balls.
This will grant gamers with more opportunities and more ways to catch higher level Pokemon with higher quality balls.
The new features from Niantic Labs are all part of their next step to make Pokemon Go bigger and better. They mentioned back during the summer that they wanted more events and to make the game more reactive by giving gamers more opportunities to participate in special adventures in Pokemon Go.
They've also mentioned that they would like to expand the Pokemon roster, but they didn't say how many Pokemon they would add or from what generations. There are still a lot of different Pokemon that people have rarely been able to find or not been able to catch at all, and they'll likely host some sort of events to allow gamers to get their hands on these Pokemon before they introduce new generations of Pokemon.
Given the popularity of the app and how Pokemon Sun and Moon are set for release soon, I'm sure Niantic will gauge the popularity of the new Nintendo 3DS titles to see what the feedback is like before they're given the go-ahead by the Pokemon Company and Nintendo to add new Pokemon. Over the course of the summer the app actually helped sales of older Pokemon games on the Nintendo DS and 3DS, so they'll likely try to avoid cannibalizing sales of the newer game by focusing more on bonus XP features and holiday-themed events before adding in the newer generation of pocket monsters.
If you have the Pokemon Go app and recently updated it, you can start participating in the new daily and weekly bonuses right now.
Your Daily Blend of Entertainment News
Staff Writer at CinemaBlend.