A Classic Wii Franchise Is Coming Back On The Nintendo Switch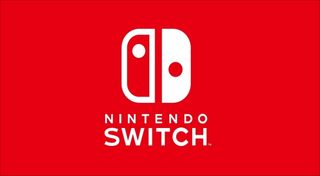 Legendary director Goichi Suda took the stage during Nintendo's Switch event last night, letting gamers know that a fan-favorite action title from Nintendo's past was gearing up to make a return on their latest console.
When Suda51 is behind a game, you know you can expect something bright, frantic and fun. That's what he brought to the Wii with the game No More Heroes and, based on his appearance during the Switch event, it looks like that very series is set to make a triumphant return.
During the presser, Suda showed off a picture of Travis Touchdown wearing a shirt that reads "Travis strikes again." Suda said that while the game itself has not been finalized, it is planned that Travis will take a leading role. In other words, this might very well be No More Heroes 3 but, depending on where the director wants to take the project, we might end up with some sort of a spinoff bearing a completely different title.
Grasshopper Manufacture's No More Heroes first hit the Wii back in 2008, serving as one of the few mature games to launch for the console. Full of sophomoric humor some scantily-clad characters, the whole point of the game was to try and make a living by doing odd jobs around town, killing off goons and, when the time came, brutally taking out a collection of over-the-top bosses in order to be named the world's top assassin. No More Heroes eventually got ported to other platforms where it found a broader audience. Its sequel, No More Heroes 2: Desperate Struggle, came out for the Wii a couple years later and, since then, Mr. Touchdown hasn't really been heard from.
Following No More Heroes, Suda and his team went on to make games like Shadows of the Damned, Lollipop Chainsaw, Killer is Dead and, most recently on the PlayStation 4, the free-to-play Let it Die.
Obviously, fans of Suda and No More Heroes were pretty jazzed to see him step out on stage and reintroduce the world to Travis Touchdown. The fact that he didn't have much to say about the game, though, has us tempering our excitement. Unable to reveal a name, show off a screenshot or even say what genre the game will be, to us, says that it's really, really early in development. Maybe Grasshopper will surprise us with an info blowout in the near future but, if we had to guess, we'd say that Touchdown won't be getting up to any of his usual antics on the Switch anytime soon.
We'd be interested in hearing what our readers have to say about the Switch event's most unexpected visitor. Are you excited for a potential return of No More Heroes? Let us know in the comments below.
Your Daily Blend of Entertainment News
Staff Writer for CinemaBlend.
Your Daily Blend of Entertainment News
Thank you for signing up to CinemaBlend. You will receive a verification email shortly.
There was a problem. Please refresh the page and try again.