Pac-Man Is Getting A New Ghost, And The Fans Will Name It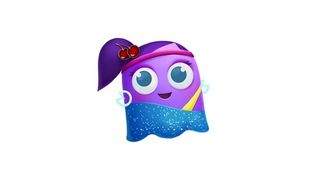 (Image credit: Bandai Namco)
The new Pac-Man Pop! mobile game for iOS and Android devices will feature an all new ghost character, but Bandai Namco isn't naming the ghost. Instead, the famed publisher has decided to turn to the general public for help in naming the new villain.
In a press release recently sent out by Bandai Namco, they announced that a brand new ghost will be joining the ranks of the Pac-Man universe. They made it known that the ghost will be joining the likes of the other infamous ghosts from the Pac-Man series, Inky, Blinky, Pinky and Clyde. This will bring the main ghost count to five, possibly making life just a little bit harder for Namco's pellet-eating mascot.
The names that gamers will be able to choose from include the following:
• Winky
• Bonnie
• Violet
• Dot
I'm a little partial to Winky and Dot, just because Winky fits in with Inky, Pinky and Blinky, and it only makes sense that there's a fourth to round out the group with names that rhyme. Dot seems like a good pick just because it compliments the dot-like nature of the Pac-Man universe. The pellets look like dots, Pac-Man looks like an oversized dot, and so why shouldn't one of the ghosts be named Dot?
Of course, the mobile community will determine what name will best suit the new ghost joining Pac-Man Pop! The voting polls are open right now over on the voting website, giving gamers an opportunity to pick the name they feel best suits the character.
After seeing how the character looks, I wouldn't be surprised if most people went with Violet, since she obviously looks like a Violet. The character isn't a typical blue ghost like the other four. She gets to wear a dress with a yellow strap and has transparent Pac-Man earrings. She's got big teal eyes, eyelashes, a red headband and a cherry tie in her ponytail.
The artists obviously put some time and energy into designing this original character for the latest Pac-Man game. It's also funny because on the voting page the other ghosts seem to be more angry at the new character than Pac-Man and his dog. Inky, Blinky, Winky and Clyde are all aimed at the new female ghost, with furrowed brows and mean stink-eye. It's a weird way to introduce one of the new villains for Pac-Man to contend with, especially when she looks like she could actually be more of an ally than an enemy.
In fact, despite them labeling her as a ghost, the voting page describes her as being smart, mischievous, playful and stylish. So maybe she's not a villain after all?
Anyway, when the character debuts in the mobile Pac-Man game she will bring an all new Challenge Mode with her, along with additional puzzles and MEGA rewards. You have up until next Wednesday on February 22nd to get in your votes for the new ghost character's name. Once voting ends, she'll likely receive her name and debut in Pac-Man Pop! shortly thereafter.
Your Daily Blend of Entertainment News
Staff Writer at CinemaBlend.