Two Games Will Be Available For Free This Weekend On Xbox One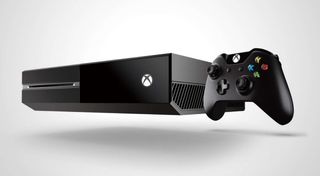 Gamers absolutely interested in spending their weekend playing some new games not already in their library will have an opportunity to do so thanks to a free gaming weekend offered by Microsoft for two popular games on the Xbox One.
According to Gamespot, from Thursday through Saturday, gamers will be able to play Rocket League and NBA 2K17 for free on the Xbox One.
The real kicker with this news is that in order to court gamers into their fold, Microsoft lifted the Xbox Live Gold subscription requirement in order to play games online. Microsoft is considering this an "All-Access" event that will allow gamers on Xbox 360 and Xbox One to play multiplayer for free.
I'm sure plenty of Wii U and PC owners are scoffing going "What, you guys still pay to play multiplayer?"... yes, and Nintendo Switch owners will be joining Xbox Live Gold subscribers and PS Plus subscribers as part of the paid multiplayer world come this fall. However, for this weekend Microsoft is lifting the need to put money down to play games online.
If you already have Xbox Live Gold then it's kind of a waste because you've already paid for it, so for those users the benefit is in being able to play NBA 2K17 and Rocket League for free during the weekend. A nice little bonus for the harsh winter doled out during February, no doubt.
Gamespot is also reporting that both Rocket League and NBA 2K17 are also discounted digitally on the Xbox Store at the moment. So if you enjoy what you play this weekend and you want to add those games to your library you can do so by grabbing Rocket League for only $15 and NBA 2K17 for $39.99.
Rocket League has basically never stopped being a popular game since it released back in 2015. However, if you never bothered to play games online, had no interest in multiplayer-only games or have never subscribed to Xbox Live, this is Microsoft's way of luring gamers into their online multiplayer ecosystem, free of charge. This move is still going to be hard for gamers out there either burned out on multiplayer online games or just have no interest in those games.
NBA 2K17 seems to be the game to help lure in the more reluctant gamers who may not be in the whole multiplayer schtick. The one thing that 2K Sports and Visual Concepts focused on with last year's iteration of the basketball title was the story mode, which featured Hollywood star Michael B. Jordan in a co-starring role with the player's created character.
The events of the story mode in NBA 2K17 were said to be a lot more grounded in the gameplay than what was offered in NBA 2K16, which was directed by famed auteur Spike Lee. So if people don't care about Rocket League, maybe they'll pick up the story mode and try their hand at seeing how their character evolves alongside Michael B. Jordan's character?
You'll only have this weekend to get in on the deal, though, so you'll have to work fast if you want to check out either game.
Staff Writer at CinemaBlend.
Your Daily Blend of Entertainment News
Thank you for signing up to CinemaBlend. You will receive a verification email shortly.
There was a problem. Please refresh the page and try again.