Here's What Game Mode For Windows 10 Actually Does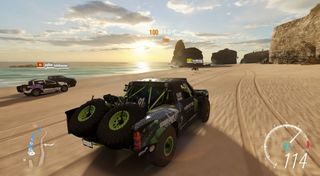 (Image credit: Microsoft)
For the longest we've been wondering how the new Game Mode actually functions in Windows 10 and what it actually does. A lot of people have been guessing and trying to figure out its exact modifications to the system. Well, now we finally know.
According to Business Insider, they're reporting that the Game Mode for Windows 10 will prioritize the game over any background apps. The processor and GPU will be put strictly on the game, where anything running in the background will have fewer resources dedicated to keeping them up and running.
This isn't anything too new, and we've known for a while that this is likely what Game Mode for Windows 10 was going to do. Microsoft was attempting to bridge the optimizations of the Xbox One over into their Windows ecosystem for desktop PCs.
However, there was a new bit of information regarding Game Mode that wasn't previously known: It's not designed to solely increase performance.
Microsoft's Xbox group product manager, Peter Orullian, explained that the Game Mode is designed to increase performance consistency, not increase the overall performance of the game. This explains why the previous tests for the Game Mode showed such little gains, because it wasn't designed to overhaul your system and work miracles by turning it into a wonder machine. Instead, what Game Mode does is limit the amount of GPU and CPU resources being fed to background applications. This is similar to how Microsoft handles additional apps running on the Xbox One while a game is open.
Now, this is not to say that some games won't receive performance boosts, because some games will. There are minor FPS gains being reported for some titles like Forza Horizon 3, but the main goal is for ensuring that the games run smooth at all times.
This tactic is something they hope will help bring optimization consistency to game performance on Windows 10. So instead of a game running at 60fps with occasional dips because Firefox is loading something in the background or YouTube is running in a Google Chrome window, the web browsers will have low priority and will be given fewer resources in which to operate in order to focus on the game that's currently open.
Technically, gamers can use the task manager to see what's hogging up what resources, and there are programs to give them lower priority. However, most tech-savvy gamers will make use of resource redistribution programs, which are usually necessary when performing things like debugging, real-time mod testing and process exploration.
Game Mode basically makes it easier for casual users to get the most gains out of their system without having to upgrade, modify or tweak anything.
Microsoft's Game Mode is scheduled to go live later this spring, but it's currently in early testing for certain members of the beta testing program. Right now the mode has to be turned on for individual game applications, but they hope to get it to a point where gamers can just flip a switch and Game Mode will work as intended for all applications.
Your Daily Blend of Entertainment News
Staff Writer at CinemaBlend.