Xbox Live Hackers Promise Christmas Attack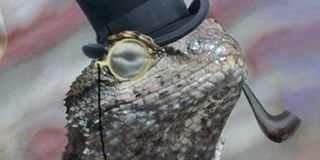 Last night Xbox Live was taken down by hackers. The group responsible for the outage, Lizard Squad, says that this is just a test run for a larger attack.
The Xbox Live problems affected anyone playing online on either Xbox One or Xbox 360. Whenever players tried to log in, they were shown error code 80151909. This service outage only lasted a little while but Lizard Squad says that Xbox gamers won't be so lucky next time.
The name "Lizard Squad" might ring a bell for you. They're the folks who took down popular PC games like League of Legends and World of Warcraft in late August. Sony was their main target, though. Lizard Squad caused outages for PSN along with Sony Online Entertainment games like PlanetSide 2.
Lizard Squad even went so far as to call in a bomb threat on SOE president John Smedley's flight to San Francisco. The threat resulted in the flight being diverted to Arizona. This drew the FBI's attention. The group then allegedly disbanded after having their identities exposed.
"We proved that even though we are little in this very big world, that a small group of friends who work together can cause a lot of havoc without legal repercussions," the group said in their farewell letter on their now-defunct website. "Today we will be disbanding, behind the green reptiles and other bullshit, we have lives believe it or not, things to do, people to meet."
No matter what happened behind the scenes, Lizard Squad was soon back to their old tricks. In late September, they knocked Destiny and Call of Duty: Ghosts' servers offline. In the days leading up to Thanksgiving, they claimed responsibility for outages in Destiny, GTA Online and EA's games.
I hope that Microsoft's able to take steps to prepare for any holiday attack on Xbox Live. However, if you're having problems playing online with your new Xbox One on Christmas morning, you know who to blame.
Your Daily Blend of Entertainment News
Staff Writer at CinemaBlend.