The Latest PS4 Update Is Causing Problems For Many Users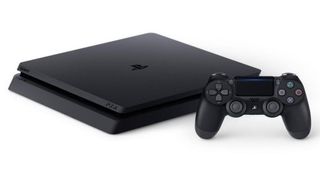 (Image credit: Sony)
Updating firmware for any device is a dangerous game. Home consoles receive updates for their OS almost as frequently as Steam or Origin undergo major changes. Of course, just like with a PC, sometimes those firmware updates can cause major problems for many users, which is exactly what happened with the PS4.
Polygon is reporting that after Sony released update 4.50 for the PS4 and PS4 Pro, a lot of users have been reporting some major connectivity issues with the Wi-Fi. The update went live on March 9th and slowly began feeding reports on the forums from users claiming that their PS4 is unable to connect to their home network due to password or connectivity issues.
The article cites a fellow who noted that the password appeared to be correct but was still unable to connect his PS4 to his home network. Of course, the real kicker is that every other device on his network works fine, just not his PS4, and not after installing update 4.50.
This issue from the user ballooned into a massive problem with a lot of people, as multiple pages and threads about wi-fi connectivity with the PS4 after update 4.50 was installed became a recurring topic.
So, what is the problem exactly and how does update 4.50 prevent users from connecting to the home network?
Well, we don't know.
According to Polygon, a rep for Sony simply stated that they were aware of the issue and that it was being looked into. Meanwhile, users having this issue have resorted to a wired connection. The report even points out that someone went and bought a connector for their PS4.
Oddly, though, this issue doesn't seem to be so widespread that it has affected the PS4 community on Reddit. The sub is relatively error-free save for a post of someone named Somniari having problems with a "weird problem". It's not quite the same issue as the one that others in the PlayStation forum were complaining about, but it prevents them from playing their PS4 games online. While that might sound similar, they mentioned that they can actually browse the PlayStation Store and use other PSN features but playing games online is not possible. However, they seem to point to the issue possibly being their modem and maybe not PSN.
The issue is definitely an odd one, and Polygon points out that in the past there have been other firmware updates for the PS4 that caused users hardware and software problems, so this is just another addition to the list of things console gamers have to deal with this generation when it comes to OS updates.
The crazy part about it is that troubleshooting consoles has now become as frequent as troubleshooting PCs. Hopefully, Sony can get the issue resolved quickly, as I can imagine a lot of people probably aren't pleased with not being able to access or play their PS4 titles online.
There's no ETA on a fix, but Sony will likely issue a hotfix for the problem as soon as everything is identified.
Your Daily Blend of Entertainment News
Staff Writer at CinemaBlend.