The List Of 4K Titles For Project Scorpio Includes Star Wars, Red Dead Redemption 2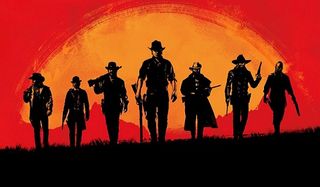 As Microsoft gears up to launch the Project Scorpio Xbox One console later this year, developers are busy preparing games that will take advantage of the console's impressive 4K technology. The plan is to have a collection of games ready to roll with upgraded performance when the Scorpio launches, including some highly anticipated fall titles.
We all knew that games like Red Dead Redemption 2 and Star Wars: Battlefront 2 were on the way, but the fact that they will see a boost in performance on the Scorpio makes the wait for their eventual arrival in more difficult to bear. However, that's also really good news for folks who were waiting on those games, as it gives us a pretty good idea of when they are going to launch. Given the fact that Red Dead 2 wasn't announced until pretty recently, for instance, some weren't expecting to see the actual game arrive until sometime in 2018.
The Scorpio is set to launch sometime before the end of 2017, and pretty much everybody is putting their money on "just before the holiday shopping season" at this point. But as members of Team Xbox have pointed out in recent weeks, there's no point in having such a powerful console if there aren't games that show off just how impressive it is from day one. To that end, a lot of rumors have been circulating regarding which games will be available in 4K for the Scorpio. The folks over at Windows Central received a potential list of games this past week and, as of now, they're able to confirm its authenticity.
According to the report, Microsoft is gearing up to show off Forza Motorsport 7 in 4K in the coming weeks, with intent to make it a "headline title" for the Scorpio hardware. It makes sense they'd want to have a first party title leading the pack and folks are already excited for whatever comes next from Forza; so that whole 4K boost is just icing on the cake.
In order to fully show off the Scorpio's six-teraflops of power, though, they're going to need more than a super pretty racing game. To that end, Crackdown 3 and State of Decay 2 are primed to show off that 4K goodness from the first party front, with third party offerings coming from both Battlefront 2 and Red Dead Redemption 2, as well as FIFA, Madden and the next Call of Duty game. Clearly, this signifies that Microsoft's buddy-buddy relationship with EA continues, as the majority of those games come from that particular camp.
There have been rumors that the Scorpio will be getting an official reveal soon, so we wouldn't be surprised if some or all of these games will be shown off at the same time. Why wait for E3 when you can get the buzz starting nice and early for games like Red Dead 2, Battlefront 2 and Call of Duty? Just a little teaser from each game would be all that's needed to show off how good they'll look on the Scorpio while saving the big, boisterous reveal trailers for some time during one of the upcoming trade shows.
That's a nice start for the console, so we're eager to see what comes next. One of the big questions that remain is what first party games will Microsoft reveal to make investing in a high-end console this late in the generation seem like a great idea? Next up is, outside of EA, are any other publishers jumping on the 4K bandwagon for Scorpio? We expect to hear more on all of that in the coming weeks.
Your Daily Blend of Entertainment News
Staff Writer for CinemaBlend.
Your Daily Blend of Entertainment News
Thank you for signing up to CinemaBlend. You will receive a verification email shortly.
There was a problem. Please refresh the page and try again.