The World Video Game Hall Of Fame Adds Four Deserving Titles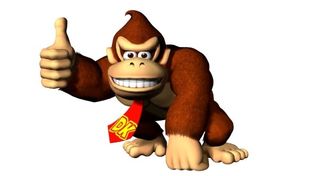 (Image credit: Nintendo)
The World Video Game Hall of Fame has slowly been adding new titles each year, expanding the compendium of historical information for classic video game titles that changed history. The four games added this time around are definitely deserving titles.
Over on Game Informer, they detailed that the four new games making it into the hall of fame this year at The Strong Museum of Play includes Pokemon Red and Pokemon Green, Street Fighter II, Donkey Kong and the original Halo: Combat Evolved.
No complaints here.
Each of those four titles most definitely deserve to be in the hall of fame, if not for their landmark achievements in pushing the gaming industry and their respective genres forward, at least for the fact that some of those games are still played to this very day. A perfect example is Halo: Combat Evolved, which is still one of the most iconic and beloved first-person shooters ever made.
The title came out back in 2001 as a launch game for the OG Xbox, and completely changed the way players engaged with first-person shooters on home consoles. It became a billion dollar franchise that's still relevant to this day.
Donkey Kong hasn't aged quite as well, but Nintendo still regularly pumps out new titles every once in a while. It's amazing that the game started as an arcade title and evolved into the popular platform series that it is today.
Obviously the Pokemon Red/Green games deserve a spot on the list since Pokemon is bigger than ever, thanks to the huge mobile outing that is Pokemon Go, and the blockbuster sellers Pokemon Sun and Pokemon Moon. It's amazing how the series has continually found ways to reinvent itself and stay relevant more than 20 years later.
And of course... there's Street Fighter II. This game has had so many iterations across so many different platforms that it's crazy. This was also the game -- along with Mortal Kombat, which actually didn't make the cut for this year's entries -- that really helped make fighting games mainstream. Much like the other titles inducted into the hall of fame, Street Fighter is still going strong to this day, with the most recent entry -- Street Fighter V -- having launched just last year for PC and PS4, while another re-release of Street Fighter II is set to launch at the end of May for the Nintendo Switch.
The four aforementioned titles were among a total of 12 nominees for the 2017 World Video Game Hall of Fame at the Strong Museum of Play. Among some of the entries that didn't make the cut this year included Final Fantasy VII, Wii Sports, Tomb Raider, Resident Evil, Myst, Portal and Solitaire.
It's totally understandable why all of those games would be considered for induction. I do think that Myst, Tomb Raider, Resident Evil or Mortal Kombat should have made it in before Oregon Trail. The latter title, an edutainment game, was popular for what it was back in the day, but it didn't have much staying power and it's definitely the more obscure compared to the other games, some of which are still going strong to this day, such as Resident Evil, Tomb Raider and Mortal Kombat. Oh well.. there's always next year.
Staff Writer at CinemaBlend.
Your Daily Blend of Entertainment News
Thank you for signing up to CinemaBlend. You will receive a verification email shortly.
There was a problem. Please refresh the page and try again.