PlayStation Plus Pricing Is Increasing In Some Regions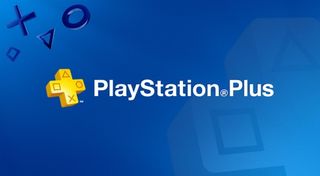 (Image credit: Sony)
Following on the price hike last year for North Americans, Sony has decided to raise the price of PlayStation Plus in various regions within Europe, including the United Kingdom, France, Germany, Norway and Italy.
Gamespot is reporting that Sony has been sending out notices to PlayStation Plus subscribers across Europe. Starting August 31st the premium subscription service will go up in various regions across Europe, with the U.K., having to pay £49.99 for the annual fee, up from the £39.99 price point they used to pay. Quarterly prices have also gone up from £14.99 to £19.99, and monthly prices will increase from £5.99 to £6.99.
It's not just the U.K. seeing the price hike in Europe, though. PlayStation Plus subscribers in Spain are seeing hikes as well, with the annual subscription going up from €49.99 to €59.99, and the quarterly prices going up from €19.99 to €24.99. The monthly fees will also raise from €6.99 to €7.99.
Aussies will also get hit by the PlayStation Plus increase, going from $70 to $80 for the annual subscription. The quarterly subscription will go up to $34, and monthly membership will go up to $11.
It's pretty steep pricing, especially given that a lot of PS Plus subscribers have been complaining months on end about the low quality free games being offered across the PS Vita, PS3 and PS4. That's not to mention that out of Sony, Microsoft and Nintendo's online services, the PlayStation Network is the one that goes down the most often, with frequent reports about outages happening throughout the years. 2014 and 2015 were two of the worst years for PSN, with outages happening almost once a month.
Despite the outages and complaints about poor game offerings, Sony raised the price for PlayStation Plus subscriptions in various European and Asian territories back in 2014, and then raised the price for those in the U.K., in 2015. North America saw a price hike just last year in August, with the annual, quarterly and monthly subscription fees going up.
Gamespot reached out to Sony to find out if North Americans would be seeing yet another price hike for the services after enduring one just last year in 2016. However, Sony responded by saying that there were no plans for an announcement regarding any price changes to PlayStation Plus yet.
The service originally sprouted up during the PlayStation 3 era as a way for Sony to compete with Microsoft on the multiplayer front with dedicated profiles and community features. Playstation Network originally started as a free service while Microsoft charged money for Xbox Live.
By the time the PlayStation 4 rolled around, Sony introduced paid fees for accessing the multiplayer in PS4 games. The company has been steadily increasing the price of the multiplayer service.
So far only Nintendo's online network is the only free console multiplayer service... just up until 2018, which is when it will introduce premium fees for accessing multiplayer. Steam, Origin and Battle.net users can still access multiplayer in games for free... for now. European PSN gamers can look for the price hike on PlayStation Plus to take place at the end of August.
Staff Writer at CinemaBlend.