The Xbox Live Spring Sale Has Some Killer Deals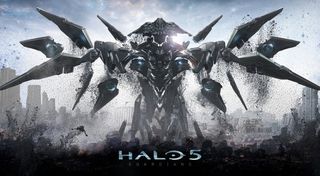 (Image credit: Microsoft)
Microsoft is taking advantage of the warmer weather and the spring season by giving gamers a reason to want to dive into their Xbox collection, or at least expand it by a few titles. They recently announced that they have a spring sale currently on and there are some killer deals that they have available for gamers.
Over on Major Nelson's blog, they announced that there's a week-long sale going on now through April 17th featuring major discounts on a variety of Xbox games. The spring sale includes more than 350 games, along with Xbox accessories, premium apps, music and even television shows and movies.
There are both Xbox One and Xbox 360 games on sale, with Xbox games being discounted by up to 67%. That goes up to 77% for those of you who have Xbox Live Gold, as you can cash in on that subscription for bigger discounts.
It's not just old and small games available on discount either, some big titles are available for purchase, including three different iterations of For Honor, which are all marked down by up to 30%. Other heavy hitters like The Witcher 3: Wild Hunt and the various expansion packs are also all discounted by up to 40% off.
Many of Telltale Games' titles are also discounted, including bundle packs containing many of their popular series being marked down by up to 70% off.
Other games that didn't quite get a lot of spotlight during the fall season due to the over-crowded release of a bunch of AAA games are also marked down, such as Titanfall 2, which is currently half-off.
Fighting games like Mortal Kombat XL are available at a discounted rate of up to 40% off, along with Bandai Namco's Naruto Shippuden series, which are discounted between 25% off and 67% off.
There are also a bunch of discounted Halo packs, with the cash shop items being marked down from between 20% off and 60% off. Halo 5: Guardians is also available for half off, while Halo Wars 2 is marked down by 35% off.
Of course, there are a wide variety of games that they have in their stash, including popular sports games like FIFA 17 and NBA 2K17. Recent releases like Call of Duty: Infinite Warfare and Battlefield 1 are also up for grabs, along with their DLC packs.
In addition to a lot of the expected games you would see on the marketplace, they also have a number of backwards compatible titles available as well. In fact, 35 backwards compatible Xbox 360 games are also discounted.
In addition to discounting games, Microsoft also announced that first time Xbox Live Gold subscribers can get in on a deal where the first month of XBL Gold is available for only $1. This membership discount is only going to be available for the duration of the week-long spring sale, so you'll have to act fast if you're considering getting in on the deal.
Additionally, if you make your purchases from the Microsoft Store, you can also purchase Xbox accessories along with various PCs with 33% off their normal price. They also have deals at up to 50% off on select television shows and movies. So there's a little bit of something in there for everyone.
Your Daily Blend of Entertainment News
Staff Writer at CinemaBlend.