PUBG Is Becoming Its Own Company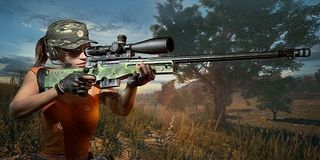 Playerunknown's Battlegrounds has become something of a monster. The game has gotten so big, in fact, that developer Bluehole has decided to slice it off from the rest of the business, creating a separate subsidiary company that can focus exclusively on the game.
Battlegrounds has found itself in the news quite a bit lately, and we're not even talking about the tangential stories such as PewDiePie going full racist while streaming the game or Epic Games trying to chomp their flavor with an extremely similar Battle Royale mode in Fortnite. The biggest buzz surrounding the game has revolved around its success, specifically the fact that Bluehole recently reported 13 million copies had been sold and, oh yeah, it was the single most-played game on Steam for a hot minute.
In other words, Battlegrounds is that rare instance of lightning in a bottle similar to Minecraft and Overwatch; it caught hold with a hell of a lot of gamers and those folks seem to be playing it a hell of a lot. That's especially impressive since Battlegrounds is still technically in early access, with a full launch and release on Xbox One anticipated for late 2017 or early 2018.
But even in early access, people have been paying for the game (as well as loot chests) and, as a result, it has raked in a veritable mountain of money. We think it's safe to say that the game has become far more successful than either its original creator or Bluehole ever anticipated.
Which is exactly why this move to creating a new company, PUBG Corp., makes so much sense. Battlegrounds isn't Bluehole's only project and, no matter how successful it is, they can't put all of their eggs in a single basket. So the easy solution was to create a new basket, put PUBG in said basket, and then focus said basket on that single, massive egg. With everyone working for PUBG Corp. focused on only PUBG, the game will be able to grow and get updates more quickly. Over on Polygon, they've got word from the company's new chief executive officer, Chang Han Kim, that this move will allow Battlegrounds to become even more successful. He added that this shift will allow them to have the "operational efficiency that is required to support the game globally," as well as allow them to "be nimble" in this crazy world known as game development.
Circling back around to Fortnite, we figure the recent free-to-play launch of Battle Royale might have had something to do with this move. Battlegrounds itself is derivative of other products on the market and Battle Royale isn't the first game mode to try and capitalize on the success of this budding genre, but Epic pulled it off well, in public fashion, and has reportedly done so successfully. On top of that they beat PUBG to consoles, including the PS4, which may never even get PUBG.
If Bluehole wants to get PUBG ready for a full launch and then have the proper support to carry it forward before more games challenge their crown, creating PUBG Corp. seems like a step in the right direction.
Your Daily Blend of Entertainment News
Staff Writer for CinemaBlend.