GameStop Suspends Used Game Rental Service Before It Even Launches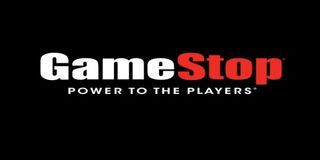 (Image credit: GameStop)
One of the upcoming services that was supposed to get underway at GameStop was a used game rental service where gamers could rent games for a set number of months and then keep the last game they rent without paying extra. Well, the service has been suspended before it even managed to officially launch.
Polygon is reporting that GameStop has put a full stop to the service before it officially rolled out due to the computer systems not being properly up to date to handle the kind of service that GameStop was planning to use. When reached for comment a rep told Polygon that the service will be put on hold until some of the identified issues are worked out...
While the representative didn't clarify what the "program limitations" were, Polygon did note at the top of the article that the computer system currently being employed by the more than 7,000 GameStop stores across the United States were not up to the task of handling the constant check-in and check-out associated with the PowerPass system.
The exact problem with the system isn't necessarily clarified other than that it's not up to the task, which means that GameStop can either dump a lot of money into new computer systems to handle the load, or attempt to find some other way to handle the PowerPass program. No matter which route the company goes with, it's going to be expensive.
The PowerPass was originally supposed to go live later this month, on November 19th, after having a soft launch in certain territories across the U.S. It was during the soft launch that the company discovered that the system was not working as intended and, hence, had to pull it before the full launch on November 19th.
It's likely going to be a huge blow for GameStop if the company is not able to get the service up and out before the holiday season is over with, because there is a huge amount of revenue uptick to rack in if the service can get up and running during the busy holiday shopping season.
The core of the PowerPass was that for six months you paid $60 and could rent used games to your heart's content, and then at the end of the six months, you could keep the last game you rented before the pass expired. You could then purchase a new pass to start the process over again.
Surprisingly, a bunch of gamers only saw upsides to the PowerPass and couldn't wait to try it out, seeing it as a better alternative to the Xbox Game Pass or the EA Access subscription service. However, due to the hiccups in the system, it looks like the PowerPass will be delayed for now.
Your Daily Blend of Entertainment News
Staff Writer at CinemaBlend.