GameStop Is Starting Up A Used Game Rental Service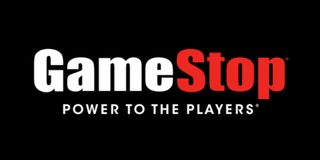 (Image credit: GameStop)
It appears GameStop is starting up a used game rental service where gamers can pick and choose what games they want to play from the brick and mortar company's pre-owned game stash. This could mean that instead of paying money to own games you may not like, you can pay money to rent pre-owned games you may not like.
The news comes courtesy of an ad in a magazine that a user on ResetEra posted, which shows a variety of games on the page -- including Call of Duty: Black Ops 3, The Legend of Zelda: Breath of the Wild, and GTA V to name but a few -- and the slogan "This Holiday, Give Unlimited Gaming."
The GameStop flyer then reveals that the company is introducing what's called a Power Pass. This pass will supposedly grant gamers "unlimited gaming" access to GameStop's thoroughly illustrious cache of pre-owned video games spanning the Nintendo 3DS, Xbox One, PS3, PS4, Xbox 360, Wii U and Nintendo Switch.
The Power Pass will grant you access to the library for six months for $60. That obviously breaks down to $10 for each month. The sign-ups for the Power Pass will commence on November 19th, just ahead of the huge Black Friday rush.
This price point might look familiar to some gamers as the exact same price point that Microsoft is using for the Xbox Game Pass, which grants gamers access to a wide variety of digital games available across the Xbox library.
There is a decidedly stark difference between the Xbox Game Pass and the GameStop Power Pass, however: You get to keep the last game you requested as your Power Pass expires.
That's right, for the duration of the six months that grants you eligibility to GameStop's library of games across a plethora of game systems, the last game you request at the end of your Power Pass tenure is yours to keep.
This definitely makes the GameStop Power Pass look a heck of a lot more lucrative than the Xbox Game Pass. The six month price point at $60 subsidizes the cost of paying for a brand new game at the same price, since effectively that's exactly what you would be doing when you keep the last game you request before the pass expires. All between that time your $60 will allow you to trade and swap a single game at a time, just like GameFly. Once you get done with a game, you exchange it for another game, and then you play it until you get tired and then exchange it for another game. You rinse and repeat until your pass runs out.
Now the downside to this is that if you end up with a crappy game you don't like and your pass expires, you're kind of stuck with a crappy game. It may not even be worth the $60 that you paid for the pass. Of course, at that point you would have to trade the game in and purchase something else, or renew your Power Pass.
A lot of gamers are obviously excited about the Power Pass because you're getting a great deal on games, especially highly expensive physical outings like VR titles, Nintendo Switch exclusives, or brand new AAA titles. Are you excited about the Power Pass or are you going to... pass?
Your Daily Blend of Entertainment News
Staff Writer at CinemaBlend.