The First Pokemon Ultra Sun And Moon Event Did Not Go So Well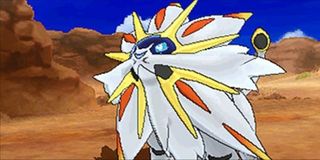 Parallel to Niantic Labs running a variety of events for the global sensation, Pokemon Go, is Game Freak and Nintendo's events for the Nintendo 3DS versions of Pokemon Ultra Sun and Pokemon Ultra Moon. Well, while Pokemon Go's latest event has been a blockbuster, Pokemon Ultra's latest event did not go so well.
The official Twitter account for the Pokemon database website, Serebii.net, posted up the results of the latest major event for Pokemon Ultra Sun and Pokemon Ultra Moon. The event's main goal was to have gamers catch up to 10 million Pokemon between November 16th, 2017 and November 27th, 2017. Gamers would effectively have 11 days to catch 10 million Pokemon. However, gamers fell well short of that by almost half, racking up only 5.4 million Pokemon instead.
It was a pretty big failure, coming up short by 4.5 million Pokemon. It's the direct opposite of how well the latest Pokemon Go event did, which saw a much higher engagement over a much shorter period of time. For instance, the Pokemon Go Global Catch Challenge started at 500 million Pokemon that had to be caught, and after gamers hit that standard in just over a day, the next task was to catch 1.5 billion Pokemon over the course of 48 hours, and then after that they had to catch 3 billion Pokemon within 48 hours. Amazingly, gamers from around the world came together to hit each of those goals.
Now, it should be noted that there's a pretty big barrier to entry between both games, which would afford Niantic to set such high goals. For instance, Pokemon Go is free-to-play, so anyone with a compatible smartphone can download a copy. Pokemon Ultra Sun and Ultra Moon have a comparatively steep $40 price of entry.
Obviously, there's going to be a smaller pool of players available for games like the 3DS titles, which severely limits the number of people who can go around catching Pokemon and attempting to hit that goal.
Also, regional restrictions may come into play for some 3DS titles compared to something as global as Pokemon Go, so there are added reasons why Niantic is able to hit such massive goals in such a short amount of time.
Nevertheless, this was an issue that Game Freak and Nintendo encountered before last year when Pokemon Sun and Pokemon Moon both launched for the Nintendo 3DS, and there were some special events taking place that didn't quite meet their goals.
I think there are a number of issues that contribute to Nintendo's handhelds coming up short in the event department, but given that the popularity of the handheld is waning, the sales of the newest games are still fresh, and -- as pointed out in a lot of the comments in the Twitter thread -- many young kids and gamers wanting to play Pokemon Ultra Sun and Pokemon Ultra Moon probably won't get a copy until Christmas. Maybe then Nintendo can try the event once more for better results?
Staff Writer at CinemaBlend.
Your Daily Blend of Entertainment News
Thank you for signing up to CinemaBlend. You will receive a verification email shortly.
There was a problem. Please refresh the page and try again.