Pokemon Go Is Ending Support For Older iPhone And iPads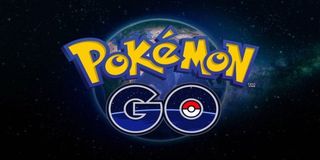 (Image credit: Niantic Labs)
Niantic Labs have been upgrading and updating Pokemon Go throughout the years since its release, adding new functionality, expanding the way content is acquired, replacing the map system, and even changing up the AR features. Well, all of these upgrades come at a cost, and it means that older mobile hardware will soon have its support ended.
The news comes courtesy of a brief blog post that was posted on the official Pokemon Go website, where Niantic Labs explained that the studio will be discontinuing support for any Apple device that is incapable of running iOS 11 starting February 28th, 2018... so if you have an older device you either have to upgrade or kiss support for Pokemon Go goodbye.
The post explains that any device that is incapable of upgrading to iOS 11 will eventually lose support for Pokemon Go. The reason for this new stipulation for playing the game? Well, the post goes on to explain that, as mentioned in the opening paragraph, the upgrades made to Pokemon Go over the years have pushed it beyond the limits of some older mobile devices.
So, what will happen if you attempt to access Pokemon Go if you've got a device running a system older than iOS 11 after the February 28th support stoppage kicks into effect? Well, the blog post explains that trainers will no longer be able to access their account from any device not running iOS 11, and will be unable to use their PokeCoins or other items in their bags. However, if you switch over to a supported device, you will be able to log back into your account and access all your stuff.
There's a list over on the official Apple support portal (opens in new tab) that details the devices that will be or are currently compatible with iOS 11. So if you're unsure if your current mobile device is applicable to play Pokemon Go after support ends on February 28th, you can check the list to see if your current phone or tablet is compatible.
The oldest device that will be supported on the iPhone line will be the iPhone 5s. This will run up to the iPhone X. So if you have any of Apple's smartphones released between the iPhone 5s and the iPhone X, you'll be good to go. This means anyone with a phone purchased since fall of 2013 should be good to go and will be able to continue to play Pokemon Go uninterrupted.
As far as tablets are concerned, you'll need at least an iPad Mini 2 to continue to play the game. This extends all the way up to the iPad 12.9 inch Pro. So that, too, means that anyone who purchased an iPad after November, 2013 should be able to play Pokemon Go without any problems on an Apple tablet.
Obviously, this means that a lot of people who don't have devices made after 2013 will be left out in the cold. This could likely mean that millions of iOS gamers could end up getting culled from the player pool. So, it will be interesting to see how Niantic deals with that kind of fallout. The company may be hoping to leverage the large player base from China to compensate.
Staff Writer at CinemaBlend.
Your Daily Blend of Entertainment News
Thank you for signing up to CinemaBlend. You will receive a verification email shortly.
There was a problem. Please refresh the page and try again.