Niantic May Have Just Helped Out A Lot Of Pokemon Go Players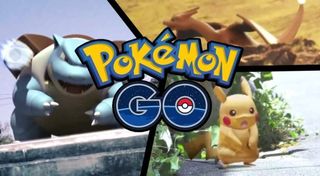 The new Nearby function to help track Pokemon has been rolled out into various territories. We don't hear a whole lot about it (which may be a good thing because it means people are too busy playing). But that doesn't mean Niantic can't help out a bunch of Pokemon Go players with a few useful hints.
Trackers or not, Niantic took to the Pokemon Go Twitter account and announced some prime time locations where you'll be able to get your hands on some Pokemon. They point to nearby parks as a good place to catch Pokemon in Pokemon Go due to increased numbers of those little critters popping up.
They also mention that there are other urban and rural areas where you can go to find increased numbers of Pokemon as well. It's interesting because they don't mention an increase of Pokemon sightings in suburban areas.
It could mark a change in how frequently Pokemon appear in certain areas. Some of you might remember that gamers living out in the middle of nowhere or located within mostly rural farming counties complained to Niantic that it was tough for them to catch Pokemon or get to PokeStops or Gyms because Pokemon Go didn't seem to offer enough hot spots for them. Well, if there's an increase of Pokemon in rural areas then it means that Niantic may have been listening to feedback and things could be changing for gamers who aren't located in densely populated regions.
Despite some towns not wanting Pokemon Go to even be available to them -- such as a little French town that sent Niantic a decree to keep Pokemon out of their area -- a lot of gamers in rural areas actually did request and want more Pokemon to show up in their areas. So with more sightings in parks and rural areas, and a possible increase in Pokestops, it could mean that those gamers in the disadvantaged parts of the world could have an opportunity to get their hands on some new and rare Pokemon.
This could be a very helpful hint for some Pokemon Go players looking for a good hot spot for catching some new types of Pokemon.
Users in the comment chain were more-so worried about future updates and getting their hands on some other rare Pokemon like Lapras. However, Niantic didn't bother to get into the nitty gritty of the comment chains, and instead stuck with keeping it cordial with the basic update.
Regardless of the upcoming updates for Pokemon Go, if the hint from Niantic is really focused on the fact that they've gone back to the drawing board and have given gamers living in rural areas more ways to catch Pokemon, more PokeStops and more hot spots to catch rare and unique Pokemon, then this is great news for those players.
Pokemon Go continues to be a hugely successful mobile app for Niantic Labs, the Pokemon Company, and Nintendo. So expect more quality of life updates (and upgrades) in order to appease fans both far and wide.
Your Daily Blend of Entertainment News
Staff Writer at CinemaBlend.