Xbox One Will Soon Be Able To Share Directly To Twitter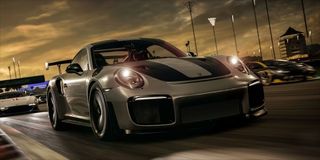 (Image credit: Microsoft)
In today's generation of home consoles, they aren't just gaming machines anymore. Game console manufacturers are expected to provide them with the capabilities to stream movies, watch television, connect with friends, and enable the use of social media services. Well, Microsoft is bringing that functionality to the Xbox One with an update that will allow users to share content directly to Twitter.
According to Microsoft's vice president of gaming, Mike Ybarra, the ability to share content on Twitter directly from the Xbox One is coming soon. The news was made available through a Twitter thread on Ybarra's official Twitter account.
Ybarra announced to the public that those part of the Xbox Insider program are currently alpha testing the new Twitter sharing function that allows users to post images and DVR content directly to the social media service. In the thread, he starts by sharing an image of the game Samsara, with a thumbs up and smiling emoji.
He also confirms that the new sharing feature isn't just limited to screenshots. You'll also be able to share video clips as well using the new social media sharing tool. Ybarra points to a hashtag, #XboxShare, which contains various images and clips that alpha testers are sharing through the new feature.
Some users explain that those within the Xbox Insider program with alpha ring access are able to utilize the ability to share images and clips with resolutions up to 4K, assuming they have an Xbox One X.
According to the current timeline of development for the feature, you can expect the full version of this new feature to roll out for everyone this spring.
This isn't a new feature entirely for home consoles. You can share images and clips on the PlayStation 4 using the share button. If you attach your Facebook and Twitter account to your PSN account, you can quickly share your content to your Twitter and Facebook accounts. Sony introduced the PS Share feature some years ago for the PlayStation 4, so it's no surprise that Microsoft is looking to catch up with the Xbox One.
Surprisingly, Nintendo allows gamers to snap and share images pretty easily through the Nintendo Switch. You can take snapshots using the simple press of a button. However, for the Switch you have to tap the home button and head into the album in order to actually share the images.
For the Xbox One, gamers won't have to make two steps to share content on Twitter. The current method requires you to share the images to a OneDrive or move them over to your PC and then share them to your social media accounts. The new Xbox Share feature will be an instant share that will allow you to take your highlight reel moments and share them with your friends online without any hassles.
The Xbox's new Twitter share feature will allow for full HD shares on the Xbox One and Xbox One S, with 4K UHD shares for those of you with an Xbox One X.
Your Daily Blend of Entertainment News
Staff Writer at CinemaBlend.