Steam Spy Isn't Dead After All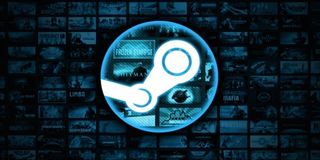 (Image credit: Valve)
Recently, news spread around that the Steam Spy utility had gone kaput due to a privacy update that Valve rolled out for Steam. It turns out that while the privacy update did kill off Steam Spy for a while, after some tweaks and an update, it's not entirely dead after all.
Eurogamer provided an update for the tool, explaining that designer and creator Sergey Galyonkin couldn't stay away from Steam Spy for long because of the outpouring of support and requests... from developers! Yes, developers have been using Steam Spy to navigate the marketplace, and after the update from Valve to Steam that rendered Steam Spy practically useless, Galyonkin was originally ready to let it stay dead. However, he received hundreds of e-mail messages of success stories from studios who used the tool to either secure funding for their project, or "navigate" the market, with Galyonkin telling Eurogamer....
Valve's update for Steam wasn't done entirely out of maliciousness toward Steam Spy, it was to comply with the European Union's new data privacy act called the GDPR. The update, however, broke Steam Spy's data algorithm, which forced Galyonkin to go back to the drawing board on how to pull useful data from users to keep Steam Spy active.
He's now using a new predicative model based on a dissertation he did for his Ph.D. This model, he says, works for around 90% of the games he's tested it on, with a 10% margin of error. However, the other 10% of games that the new model was used on rendered results with numbers that were at times, up to fivefold off from the actual sales data.
This has required Galyonkin to refine the algorithm and tweak it in hopes of eventually getting Steam Spy back to where it used to be. Galyonkin is also raking in support from those who appreciate his efforts, allowing him to garner thousands in Patreon support to keep Steam Spy alive. It's not like he's in desperate need of cash, though. He's also in charge of the publishing strategies at Epic Games, who are currently enjoying a wild rush of success thanks to the reinvigorated success of Fortnite through the Battle Royale mode.
Steam Spy right now only shows rough estimates between tens of thousands and hundreds of thousands of sales for games on Steam. You'll have to pay into the Patreon to gain access to more precise data, but even then there are still some kinks to work out.
It's interesting that the tool was brought back and updated to service developers and upstart publishers who have been using the data to help them navigate through the Steam marketplace. There are plans to further refine the algorithm so that eventually it will be back on track and offering figures that are as accurate as they were before Valve rolled out the update for Steam.
Your Daily Blend of Entertainment News
Staff Writer at CinemaBlend.
Your Daily Blend of Entertainment News
Thank you for signing up to CinemaBlend. You will receive a verification email shortly.
There was a problem. Please refresh the page and try again.