Pokemon Go Is Adding More Shiny Pokemon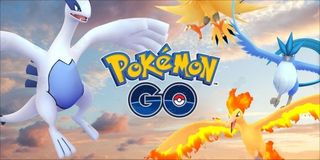 (Image credit: Niantic Labs)
Ever since 2016 when Niantic Labs first launched Pokemon Go and Nintendo's stock prices went soaring, gamers have been asking for lots of new content for the game; they've asked for new Pokemon, which Niantic delivered. They've asked for new customization options, which Niantic delivered. They've asked for more Legendaries, which Niantic delivered. And they've asked for more generational sets, which Niantic also delivered. At this point, Niantic is starting to take the initiative to move forward by providing new content in Pokemon Go without always having the community beg for the content. A good example of that is the developers adding in brand new Shiny Pokemon to the game to give gamers even rarer Pokemon to capture while out and about.
According to Pokemon Go Hub, Niantic will be adding more Shiny Pokemon to the current line-up. However, it's not coming to regular users just yet. Niantic is first rolling out a new program that sees YouTube content creators being first to receive new information for Pokemon Go. This information program has already been put into play, with some YouTubers revealing that there will be two new Shiny iterations of Pokemon on the way, specifically a Shiny Krabby and a Shiny Kingler.
The duo of Shiny Pokemon will first be made available throughout October through the Field Research quest line. According to the article, the Shiny versions of Krabby and Kingler are already out in the wild in certain regions and have been active since October 1st, 2018 starting at 1:00 PM Pacific Standard Time.
Spinda is a teddy bear/rabbit-looking creature with spinning designs on its ears and eyes. It made its debut back in Gen 3 but it never really seemed to receive a lot of love by Game Freak when it came to updates or upgrades, but it was featured in the television show.
There will also be additional Shiny versions made available throughout the Community Day in October, including Beldum, Metang and Metagross.
Beldum originally made its debut with Gen 3 way back in the early aughts for the Game Boy Advanced. Metang and Metagross were the evolved forms that also got some buffs throughout the later generations, including Gen 4 for the Nintendo DS line of games.
The new Shiny versions join the near 100 other Pokemon who have also received the Shiny treatment. Obviously, getting your hands on one of those Pokemon is going to be very difficult. So you'll have to put in the time and the effort in an attempt to catch the new Shiny Spinda, Krabby, and Kingler.
I imagine the Shiny versions of the Pokemon will help hold over Pokemon Go players up until Niantic begins to tackle or work on the Gen 4 and Gen 5 Pokemon. At that point, I'm sure gamers will have conquered the Let's Go: Eevee and Let's Go: Pikachu on the Switch. But in the meantime, you can look forward to getting your hands on some new Shiny Pokemon this month during the Community Day event that will be available for Pokemon Go.
Your Daily Blend of Entertainment News
Staff Writer at CinemaBlend.