The Number 1 Pokemon Go Player Has Been Banned From The Game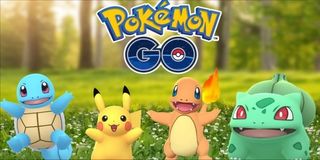 (Image credit: Niantic Labs)
If you don't play Pokemon Go then a news story like this might leave you scratching your head. But diehard gamers who enjoy playing Pokemon Go and capturing all manner of Pokemon each and every day, will be shocked at the news that one of the most prominent players in the world has been banned from the game. More specifically, Niantic Labs recently suspended the number one Pokemon Go player from the game, which effectively bans him from trading, capturing Pokemon, or playing the game in any capacity so long as the ban is in effect.
Nintendo Soup is reporting that Brandon Tan, the number one head trainer, has been suspended from the game after receiving notice from Niantic Labs when he went to log into Pokemon Go on September 28th, 2018. He was greeted with a message in-game stating that his account had been suspended for violating the terms of service. Tan tweeted out a message asking Niantic what was going on.
It turns out that Tan, indeed, has been violating the terms of service. Tan's full-time job is playing Pokemon Go, and he's been caught selling Pokemon services for up to $500 USD. In fact, one of his latest tweets on September 20th, 2018, indicated that he was selling Mewtwo services starting at $32 and going all the way up to $500.
According to Nintendo Soup, Tan also has multiple accounts for the game to help with training, catching Pokemon, selling Pokemon, trading Pokemon, and for the videos he makes.
Doing content for Pokemon Go and offering services is Tan's full-time job. The article doesn't say how well it pays but obviously it's enough to keep the lights on and the videos streaming.
As noted by Nintendo Soup, however, Niantic Labs has a strict terms of policy service that prohibits users from having more than two accounts for Pokemon Go. Tan reportedly has five accounts that he uses for the game. The company also has restrictions on selling Pokemon, along with strict policies on cheating.
Some gamers have pointed out that Brandon Tan has been violating the terms of service and deserved to have his account suspended. Others ran to Tan's defense, claiming that since it's his job and he brings a lot of new faces to the game, Niantic should let it slide.
Obviously, Niantic has not let Tan's actions slide and some believe that the suspension instead of a permanent ban is to get him to change his ways for the better.
It's likely a difficult position for him to be in depending on how much he makes from the additional services he provides in addition to making videos on YouTube. Given that the adpocalypse killed off a lot of revenue for a lot of content creators, many resort to selling merchandise. or offering subscription services, or creating Patreon-only content for those who subscribe at a certain tier. It might be an alternative Tan may have to look into, as his current operations of selling services and having multiple accounts has run afoul of Niantic's policies.
Your Daily Blend of Entertainment News
Staff Writer at CinemaBlend.