More Problems For Star Wars Games As Jade Raymond Leaves EA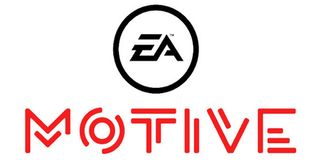 (Image credit: Electronic Arts)
Things aren't looking too good in the Star Wars camp over at the Electronic Arts headquarters. One of the studio heads just departed the company after working on some unreleased projects for a couple of years. EA Motive studio director Jade Raymond left after being brought in to help spearhead the studio's Star Wars projects.
Gamespot is reporting that Raymond is being replaced with Samantha Ryan, who currently oversees most other EA studio departments, save for Respawn Entertainment which makes the Titanfall games, and the EA Sports division responsible for the annual FIFA, Madden NFL, and NHL games.
There's a lot to unpack here. Raymond originally joined with EA after leaving Ubisoft back in 2014. Raymond was one of the many people responsible for getting Assassin's Creed as a franchise off the ground back in 2007, helping turn it into a massive success over the course of those seven years. A year after leaving Ubisoft, Raymond joined up with Electronic Arts in 2015 and was responsible for the formation of Motive Studios in Montreal, Canada, along with overseeing development of projects under Visceral Games.
Things seemed bright at first, with Motive first working on the single-player content for Star Wars: Battlefront II, but the debacle surrounding the loot boxes really mired the first impression that the studio made. Motive was also combined with the remnants of BioWare Montreal after EA consolidated the studios following the sales failure that was Mass Effect: Andromeda.
It all began to really spiral out of control after reports emerged that Visceral Games' Star Wars project wasn't coming along the way EA wanted due to a number of reasons. Visceral was being headed up by former Naughty Dog alum, Amy Hennig. While Hennig was said to be working hard to help shape and mold the game into something playable, there were a lot of creative differences between Hennig and management, which eventually led to her stepping away from EA after the company shut down Visceral Games.
Raymond was then put in charge of salvaging the Star Wars project that Visceral was working on, which was codenamed Ragtag. However, EA wanted to turn Ragtag into a multiplayer focused game with lightsabers and Force powers, since under Hennig's direction the game was more of a single-player focused, story-driven game, almost like Uncharted in space.
We have no any idea how well Ragtag is coming along, but with Visceral Games no longer in operation, it left Motive Studios to not only work on its own games but also provide support for Battlefront II, Battlefield, and attempt to recoup whatever assets they could from Ragtag.
Some additional internal strife apparently unfolded, resulting in members from the lead DICE team moving over from Battlefield V back to Star Wars: Battlefront II in order to help out with the content, and eventually this all culminated in Jade Raymond taking leave from EA Motive.
It sounds like a messy affair where there just wasn't a lot of creative blocks fitting into place to make things work. Sometimes these things happen, but, hopefully, Raymond bounces back and can work some magic in the industry in the same way that she helped usher in the age of Assassin's Creed.
Your Daily Blend of Entertainment News
Staff Writer at CinemaBlend.