Level-5 Is Reportedly Teasing The Return Of A Previously Canceled Game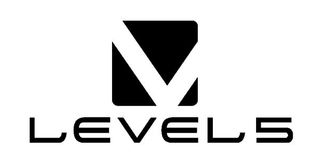 It's always nice to know that some original game ideas will make a return in some form, fashion or way. Level-5 wants to rekindle the anticipation that was originally created when True Fantasy Live Online was in development (before it was prematurely cancelled). New reports indicate the game could be making a return to form.
According to various teaser images Famitsu published [via Destructoid], the Japanese magazine will host a special interview with Level-5 president Akihiro Hino, who will reveal a game property being revived based on a canceled title.
While Siliconera speculates the cancelled game being revived could be Ushiro or the White Knight Chronicles, Destructoid notes that one of the most high profile cancellations from Level-5 wasTrue Fantasy Live Online, which was an MMO that was in development for the OG Xbox. The article notes the game was canned due to Level-5 not having a lot of experience making MMO games combined with Microsoft being unwilling to give leeway on certain features.
The game was originally in development back in the early aughts, and it was promoted as having shards that could support up to several thousand players in a single instance. The game became infamous for having been fully playable from start to finish, but it was also largely unoptimized and had compatibility issues as well. At the time, Microsoft was still trying to build up the viability and marketability of Xbox Live, and so games were held to some rather strict standards based on what was required of them to have featured as standard functions if they were going to release on the Xbox, such as a chat feature.
It's interesting now because not every online game has a chat feature these days, or at least not every game appearing on consoles like the Nintendo Switch. Microsoft has also loosened up its rules to provide better compatibility and support for developers. There have been a ton of improvements between Microsoft and developers of all walks of life, so I'm sure if Level-5 tried again the studio would be met with a far different response from the Xbox games division under Phil Spencer's leadership.
If the game truly is True Fantasy Live Online, then gamers can expect a colorful role-playing experience where they can customize their character in a world that features monsters, dragons, and plenty of magic to boot.
Visually the game looked pretty good to be an OG Xbox title, and even though it was originally supposed to be out back in 2003, it was cancelled in 2004 during the time when Microsoft was really making big moves in the market to veer eyes away from the PS2. 2004 was a very important year for the OG Xbox, featuring releases such as Half-Life 2, Doom 3, and Halo 2, which was a trio of all the biggest shooter games out during that time.
Level-5 managed to bounce back from the hiccup with Microsoft, with the Japanese developer securing success with games like the highly celebrated Ni no Kuni: Wrath of the White Witch, the Professor Layton series, and the Pokemon-rival known as Yo-Kai Watch. We'll see if True Fantasy Live Online is actually the game making a return in today's generation of gaming, and whether or not it will be received a lot better than it did back when Level-5 attempted to release it nearly 15 years ago.
Your Daily Blend of Entertainment News
Staff Writer at CinemaBlend.