A New Far Cry Game Is Coming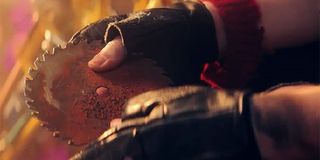 Ubisoft is gearing up to make a big reveal during The Game Awards and, based on a new teaser trailer, it looks like the Far Cry series is going to be taking a post-apocalyptic turn.
This week, Ubisoft revealed a teaser trailer they're simply calling "Far Cry." The only other information tied to the video is the fact that more details will be revealed during The Game Awards 2018, which is set to go live on streaming services such as YouTube and Twitch starting at 5:30 p.m. PST Thursday, Dec. 5. As a warning, this next paragraph has some pretty major spoilers for Far Cry 5 so, if you would like to skip that, everything after that will be A-OK to read.
If you played through Far Cry 5 (opens in new tab), then you know that the game's insane prophet of an antagonist wasn't actually all that insane. He said nukes were going to destroy the world and then the game ends with said nukes going off. In other words, it looks like this new project is at least tied to the most recent Far Cry, even if it turns out to be a separate game.
In the new trailer, we hear Mr. Voiceover Man explain that nuclear explosions ruined the world and, years later, a new dawn is rising. Unfortunately, it sounds like the world is still a very dangerous place to live.
The trailer uses a saw blade as a pretty rad storytelling device. When the explosion goes off, we see the blade get lodged into a tree. Eventually the tree dies and the blade is now seen lying on the ground. The world changes around it and it becomes partially obscured by dirt.
Next thing you know, an off-camera dude walks up and picks up the saw blade, taking a moment to inspect it. In a super-sweet twist, the guy then loads the blade into a makeshift weapon, clearly ready to launch said blade at an enemy.
Far Cry 5 is a bit long in the tooth at this point and it has already had a bunch of DLC, so it seems less likely that this will be some additional content for that game. While it appears to be very directly tied to the most recent Far Cry game, though, I'm guessing this is something more akin to either Blood Dragon or even Primal; a spin-off that's still got plenty of meat on its bones, but not necessarily Far Cry 6.
But, as with all of the teasers that have been rolling out on purpose, by accident or through necessity today, the good news is that we don't have long to wait in order to get more details. Whatever this game is, we'll find out the 411 during The Game Awards.
And, given how poorly Fallout 76 was received, this is actually a perfect time for Ubisoft to roll out their own post-apocalyptic romp, so here's hoping the final reveal impresses.
Staff Writer for CinemaBlend.
Your Daily Blend of Entertainment News
Thank you for signing up to CinemaBlend. You will receive a verification email shortly.
There was a problem. Please refresh the page and try again.