5 Oculus Rift Launch Titles We Can't Wait To Play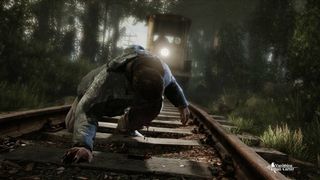 With the Oculus Rift launching yesterday and the founder of the Oculus flying all the way to Alaska to personally hand-deliver the very first consumer Oculus Rift, it's no wonder people have been waiting with bated breath for this day to come. There are about 30 launch titles that released with the Rift, and we wanted to highlight five of the games we plan on getting our hands on in the near future.
5. Lucky's Tale
The most interesting aspect about Lucky's Tale is seeing how a platformer that runs very much like a newer Super Mario Bros. game works in virtual reality. I've only ever tried the Oculus Rift with games that are in first-person perspective, never from a third-person's point of view. Not only that, I do have a soft spot for platformers like this. It takes me back to my childhood days of playing games like Crash Bandicoot and Croc: Legend Of The Gobbos, though I'm sure the controls will be way easier than they were in Croc.
4. Chronos
What's really neat about Chronos is the subject of time in the game. I bet you didn't know that Chronos is actually the personification of Time in early philosophy. Suddenly, it all makes sense. In Chronos, it's up to one hero to save his land from evil, and it all comes down to the importance of a very special labyrinth. Each time the main protagonist goes into the labyrinth, and fails, he is spit out only to wait another year to go and try again. And each time he has to try again, he ages more. Many have referred to it as a more mature Zelda, which I can understand. There's a certain mystical sense about it. I just want to play to see how unique this game really is.
3. The Vanishing Of Ethan Carter
From developer, The Astronauts, The Vanishing Of Ethan Carter was made for virtual reality. You'll always find me as a firm believer in horror games being made for VR, and this game is no exception. You player a paranormal investigator who is contacted by a boy who wants the investigator to check out his small town in Wisconsin. As expected, upon nearing the town, the paranormal investigator begins to experience the paranormal phenomena. There is some serious stuff that goes down in the small town of Red Creek Valley, Wisconsin. And I seriously can't wait to see how everything turns out.
2. Dreadhalls
Come on, you thought there was only going to be one horror game on this list? Guess again. Dreadhalls is a slightly different experience from The Astronauts' The Vanishing Of Ethan Carter. Dreadhalls is a horror-themed dungeon-crawler with very narrow and uncomfortable hallways and hints of classic things that go bump in the night. Not only am I a fan of dungeon crawlers, but to try this in an immersive environment inside virtual reality has got to be an experience unlike any other.
1. EVE: Valkyrie
If there's one thing I can't get enough of, it's dogfighting shooter video games. For example, the multiplayer dogfighting game mode in Star Wars: Battlefront is by far one of my favorite. Hell, even Snoopy's Flying Ace hit the spot for me when it came to dogfighting. So of course I'm going to want to give EVE: Valkyrie a shot. One thing that makes me a little nervous is a combination of the VR and flying around. While I'm not totally a victim of motion sickness, the VR rides at Disneyland sometimes get ahold of me. And what's great is if you just can't afford the Oculus Rift, EVE: Valkyrie will also be releasing on the PlayStation VR. I am hoping a lot of Oculus games will also be available on PSVR, because it's the more affordable option and I feel like many people will opt in to buying it at launch.
Your Daily Blend of Entertainment News
Thank you for signing up to CinemaBlend. You will receive a verification email shortly.
There was a problem. Please refresh the page and try again.