Arcania: Gothic 4 Patch Released For PC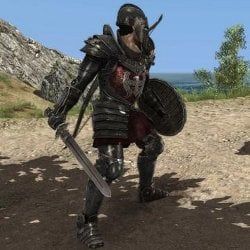 The PC version of Arcania: Gothic 4 received a patch today. In addition to making gameplay and performance tweaks, the patch also prevents some crashing issues.
The update should be installed automatically. If not, you can grab it yourself off various download sites. The full notes are below.
FIXED: Interruption of interactions with sword strikes
FIXED: Acknowledgements playback after loading a save game
FIXED: Jump interrupted by FMV character freeze
FIXED: Cool down in the inventory screen
FIXED: Reduced ocean clipping problem for Stereoscopic 3D
FIXED: Arrows stick on already disintegrated Demon
FIXED: Stamina consumption while sprinting with equipped spells added
FIXED: SLI issues & optimizations
FIXED: Crash on vista machines when starting the game on the second adapter while the first adapter was disabled
FIXED: Stereoscopic 3D can be deactivated from the NVIDIA control panel before launching game
FIXED: Pickable item restoration
FIXED: Multiple CPU profiles in process manager
FIXED: Clouds use dynamic vertex buffer for frequent locking
FIXED: Performance problem with terrain tile generation
FIXED: Performance bug in trails
FIXED: Rare crash when arrows stuck in players vanished
FIXED: Additional unnecessary loading screen when using a teleport stone-need
Staff Writer at CinemaBlend.
Your Daily Blend of Entertainment News
Thank you for signing up to CinemaBlend. You will receive a verification email shortly.
There was a problem. Please refresh the page and try again.