BTJunkie, Torrent Site Shuts Down Due To Fear Of FBI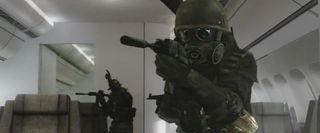 Since the SOPA and PIPA bills didn't get passed the U.S. Federal Government and other lobbyist for piracy control have taken other means for getting their point across that piracy will not be tolerated. This meant actively pursuing and shutting down hosting portals such as MegaUpload and tossing the owner in jail.
Well, the fear-mongering that the powers that be have instilled into the internet community is actually taking effect and popular torrent site used for pirating movies, music and games, BTJunkie, has succumbed to the fear of being legally pursued so they're bowing out of the picture altogether.
According to GameIndustry, the site was shutdown due to the fear of legal repercussions that affected sites such as Pirate Bay and MegaUpload. The owners of BTJunkie just didn't feel like they were up to the challenge, saying on their website...
According to GI, BTJunkie had already been screened by Google and had been reported to U.S. officials that they were supporting and spreading the use of pirated material, such as full digital copies of stuff like Call of Duty and Transformers. The next step (if it wasn't already underway) would be a full investigation. Such was the case with MegaUpload, where the FBI worked with New Zeland authorities to bring the site down.
Well, I at least have to give the BTJunkie guys props for knowing when to call it quits and avoid being turned into martyrs. However, if this trend continues it could spell a startling change to the way the internet works.
Your Daily Blend of Entertainment News
Staff Writer at CinemaBlend.
Your Daily Blend of Entertainment News
Thank you for signing up to CinemaBlend. You will receive a verification email shortly.
There was a problem. Please refresh the page and try again.