Battlefield 3 Will Be On Two DVDs For Xbox 360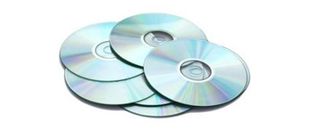 I guess this news kind of coincides with the recent attack from Sony about how Microsoft is defending ancient hardware technology. It's sort of true but in some regards not that big of deal when it comes to games like Battlefield 3. If you aren't planning on going with the superior PC version of the game there's still the option of playing it on the PS3 or Xbox 360. However, the 360 version of the game will apparently be packaged on two separate DVDs.
This news bit comes courtesy of Gematsu, who picked up on a new Japanese sales print that shows the boxed retail copy of Battlefield 3 for the Xbox 360 and PS3. As of course, the PS3 version is shown to arrive on one Blu-ray disc, while the Xbox 360 version appears to broken down into two DVDs, more than likely one disc for the single-player and another disc for the multiplayer.
Xbox 360 gamers shouldn't be strangers to the multi-disc treatment, as it has been a very reoccurring circumstance for a couple of big-budget games out there, including Mist Walker Studios' Xbox 360 exclusive, Lost Odyssey, or the recent open-world investigation drama from Team Bondi, L.A. Noire.
The dual-disc for Battlefield 3 isn't shocking given that maybe unlike other games for the Xbox 360, DICE didn't want to do a complete down-sample and compress textures in order for the full game to fit on one disc. The sensible thing to do (and what it appears they did do) is break the multiplayer and single-player into two separate parts for the Xbox 360 version of the game in hopes of maintaining some of the game's much-talked about visual integrity. The game is rumored to be about 15 gigabytes, which is about 6 gigabytes over what a single Xbox 360 DVD can hold.
Battlefield 3 is set for release on October 25th for the Xbox 360, PS3 and PC. Gamers can pre-order the game to receive additional bonuses or you can simply learn more by heading on over to the Official Website.
Your Daily Blend of Entertainment News
Staff Writer at CinemaBlend.