Battlefield 4 Release Date Confirmed, China Rising DLC Is Pre-Order Bonus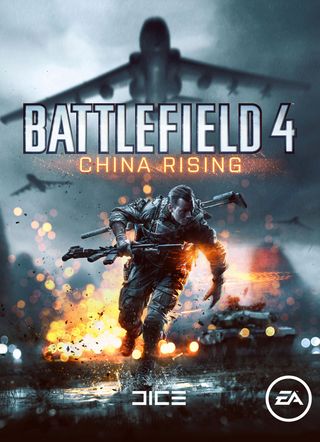 Today DICE confirmed what everyone already suspected: Battlefield 4 will be arriving on Xbox One and PS4 in addition to the current-gen systems and the PC. The military shooter will be debuting in October.
DICE says the game will hit the Xbox 360, PS3, and PC on October 29th. They don't say whether date will apply to the PS4 and XB1, though. Maybe that's because Sony and Microsoft haven't provided concrete release dates for their new consoles. They've merely confirmed that their consoles are coming later this year.
Pre-ordering BF4 on any platform will provide players with access to the China Rising expansion pack. This expansion introduces four multiplayer maps set throughout the Chinese mainland. It also includes new gear and vehicles for players to utilize. PC games also have the optional of pre-ordering a Digital Deluxe version, which includes beta access and bonus items in addition to China Rising.
BF4 takes place in the year 2020. Players take on the role of Tombstone Squad, a group of US Special Forces. The campaign, previewed in the first gameplay video, chronicles their journey home after a mission in Shanghai.
DICE has yet to show off the multiplayer for BF4. However, they say that the game's online play will be demoed during EA's E3 press conference on June 10th. You'll be able to watch the event streaming live at Battlefield.com.
Your Daily Blend of Entertainment News
Staff Writer at CinemaBlend.
Your Daily Blend of Entertainment News
Thank you for signing up to CinemaBlend. You will receive a verification email shortly.
There was a problem. Please refresh the page and try again.