Bethesda Is Concerned About Their New Shooter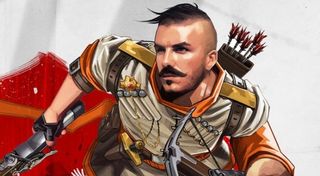 Bethesda has been questioned lately about the progress and status of their team-based arena game, Battlecry. It's an easy game to forget about because it didn't receive the best of reactions, and apparently that has Bethesda concerned.
According to Australian gaming outlet Progress Bar, they've reported that during the EB Expo they were looking for Bethesda's Battlecry but noticed that it was no where to be seen. They reached out to Bethesda to find out what was going on with the game, and here's what Bethesda told them...
Battlecry was last seen during this past year's E3 but it didn't receive the most laud-worthy reception. In fact, majority of the people who saw the trailer were highly disappointed with the game, claiming that it was basically a poor man's Team Fortress 2. They also expressed more interest in Blizzard's team deathmatch game, Overwatch.
If you don't remember Battlecry, the game is a two-team arena game where majority of the focus is on melee-style encounters and specials. You can get a refresher course on the game with the E3 trailer below.
To be completely honest when I first heard about this news I got this game confused with Gearbox Software's Battleborn. Yeah, it's easy to forget about a lot of these team deathmatch shooters and it's not at all surprising that Bethesda has opted to reevaluate the game
It's rare that Bethesda has to shelve a game, but in this case it's hard to see where a title like this fits in the line-up of other far more noteworthy competitive games, like Ubisoft's very interesting looking multiplayer melee game For Honor. As a lot of commenters pointed out in the YouTube video, there's very little that was showcased in the Battlecry video that you can't already get out of Team Fortress 2.
As mentioned, with games like Battleborn and Overwatch on the horizon, there's really no reason why gamers would be excited about yet another quirky team deathmatch game unless it was really aiming to reinvent the wheel.
Whether or not this admission from Bethesda will alter the future of Battlecry remains to be seen, but the publisher already has Fallout 4, Dishonored 2 and the Doom reboot on the horizon, so they can afford to dump a game that may not live up to its potential.
Of course, they could take the necessary time to rework some of the gameplay and help differentiate it from every other team shooter out there. For now games who are genuinely excited about Battlecry will have to sit back and wait to see what the publisher does with the title.
Staff Writer at CinemaBlend.
Your Daily Blend of Entertainment News
Thank you for signing up to CinemaBlend. You will receive a verification email shortly.
There was a problem. Please refresh the page and try again.