Call Of Duty: Black Ops 2 Leaked To Torrents For Xbox 360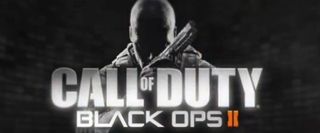 All 8-gigabytes of Call of Duty: Black Ops II has officially leaked to torrent websites for the Xbox 360. The leak occurred yesterday and more than several thousand people have already spread the game out to thousands of more games thanks to healthy seeds and lots of word-of-mouth promotion.
According to The Tech Game, a user from 360iso claimed responsibility for the leak, which occurred yesterday on November 4th. Most leaks usually happen over the weekend because that's usually when pirates have their days off from working at McDonalds, just like when Call of Duty: Modern Warfare 3 was leaked early for the Xbox 360.
Anyway, the game clocks in at a very paltry 8.3GB, meaning that there will be plenty of smeared and low-resolution textures to pass around. Nevertheless, it makes it easier on pirates to download and seed the game given its relatively small size. In fact, from yesterday to today static seeds surged from 447 users all the way up to 870 users, meaning that more people are working as a peer-to-peer facilitation to spread Call of Duty: Black Ops II to as many users as humanly possible.
Leeching has also increased from an average of 3,023 users to 4,151 users and counting. Expect this number to fold-over several times over as more users leech and seed leading up to the game's release next week.
It's become somewhat of a tradition for big AAA releases to leak early and create an atmosphere of potentially damaged retail sales figures for the day-one launch, just like Halo 4 and its month-early leak back in October. Smart marks would realize, however, that pirates make up for a very small margin of potential consumers for large-scale AAA titles and even if more than 20,000 people pirate Call of Duty: Black Ops II by the end of this week, those numbers are peanuts compared to people who have already pre-ordered the game as well as those who will pick the $60 title up on day-one next week. In fact, as reported by Joystiq, Black Ops II already outpaces the original Black Ops in pre-orders by a magnitude of 10. So pirates barely make up for a fraction of those who have already pre-ordered the game.
While console piracy is a lot more damaging than PC piracy (given that lost sales for consoles equates to physical shipments not being sold as opposed to digital copies not being sold) I still find it amazing that console piracy is relatively underplayed by many big publishers in comparison to PC despite the fact that there's no operating loss when digital PC games are pirated.
Nevertheless, Call of Duty: Black Ops II is set for release for multiple platforms next week. If you already pirated a copy of the game for the Xbox 360, remember not to go online if you don't want to lose your Xbox Live account to a perma-ban.
Staff Writer at CinemaBlend.
Your Daily Blend of Entertainment News
Thank you for signing up to CinemaBlend. You will receive a verification email shortly.
There was a problem. Please refresh the page and try again.