Call Of Duty: Ghosts Multiplayer Free On Xbox One This Weekend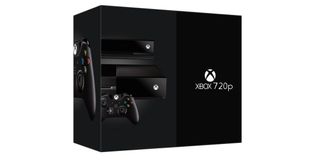 Yes, it's possible... it's happening... it's a thing. Microsoft is capable of giving away something for free. Don't ever believe that they can't do this, because they are doing it.
In collaboration with Activision (part of the triumvirate of evil (i.e., EA, Microsoft, Activision)) Microsoft wants to reel in new gamers who have yet to get a taste of the big black box. Because as the old saying goes, once you go Live you never go back to whatever it was you were doing before you were using Xbox Live... because, you know, Xbox Live is supposed to be the best or whatever.
Anyway, starting March 7th – that's just two days away from when this article is being published – and going through March 10th, gamers will be able to hop into Call of Duty: Ghosts on Xbox Live for the Xbox One, for free. It's a perfect precursor for Titanfall's launch on March 11th, which is already being hailed as "Call of Duty with Mechs".
As detailed in the short, sweet and paid-for press release...
That's a whole lot of content for a whole lot of nothing... unless, of course, you don't pay for Xbox Live. In that case, it's not a whole lot of nothing, that'll be $60 for a year's worth of Xbox Live Gold. Microsoft don't want no scrubs.
This is a prime-time move by Microsoft to help ratchet up some interest preceding the launch of Titanfall. It's also a win-win-win for the triumvirate of evil (or the TOE, for short) because Microsoft gets a bunch of people who may want to check out Call of Duty: Ghosts for free, and some people might even purchase Xbox Live to do so. Activision wins because it's more people checking out (and potentially buying) Call of Duty: Ghosts for the Xbox One, and we all know how Bobby Kotick loves those dollar-dollar bills. EA wins because more people signed into Xbox Live or re-subscribing to Xbox Live gives them a good install base to work with for the launch of Titanfall – and keep in mind that the game is multiplayer-only, so it's a double-uphill struggle for Xbox One sales given that they need both physical install base numbers and Xbox Live install base numbers to work with.
This move also comes on the heels of the recent March update for the Xbox One, in which the console received a number of improvements to help with things like party chat, Twitch streaming and viewing content via Machinima.
I don't know if Call of Duty: Ghosts was the best option, given that it only runs in 720p on the Xbox One and that's an embarrassing thing to have under you game's descriptive label, sort of like signing up for a dating site and letting the world know you have genital herpes. But at the same time, it could reel in more than just hose bratty little 10-year-olds who were given Call of Duty: Ghosts as a pastime to compensate for parents not wanting to waste any of their free time with the little flesh suit they brought into the world. And anyone playing Call of Duty that isn't 10-years-old is probably welcomed with open arms by Microsoft (or at least, their wallet is welcomed with open arms by Microsoft).
You can look for the multiplayer demo to go live this weekend starting on Friday. Be sure to queue it up to prepare to drop some skill on some prepubescent trolls and cause some teary-eyed rage-quitting. For more info, feel free to visit the official website.
Your Daily Blend of Entertainment News
Staff Writer at CinemaBlend.