Castle Crashers, Trials HD Now 50% Off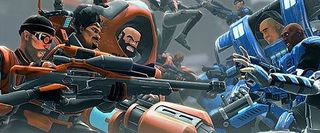 Today Microsoft Game Studios is slashing prices on much of its Xbox Live content. Popular Xbox Live Arcade games like Castle Crashers and Shadow Complex are just some of the items getting a 50% reduction for the rest of the day.
Limbo, Castle Crashers, Shadow Complex, Trials HD, and Monday Night Combat are now being offered at 600 MS Points (about $7.50) instead of the usual 1200. Pretty sweet deal, considering these are some of the highest-rated games ever released through XBLA.
Microsoft is also offering discounts on certain add-ons, Avatar gear, and other XBLA games until April 18th. The full list of deals, which includes Braid and Halo: Reach Noble Map Pack, can be found here (opens in new tab).
Your Daily Blend of Entertainment News
Staff Writer at CinemaBlend.