Classic Resident Evil Games Will Be Coming To Xbox One And PS4 Soon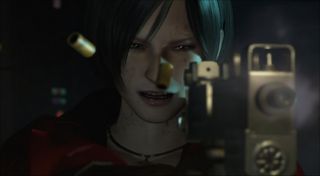 Capcom is known for squeezing every drop of revenue out of a franchise for as much as possible before shelving it, and they're certainly looking to do just that with Resident Evil. They have announced that there will be remakes inbound for three of their most recent survival horror games.
Game Informer is reporting that Resident Evil 4, 5 and 6 are all getting the HD remaster treatment for the Xbox One and PS4. Capcom released a new trailer to announce the remastered versions of the game that you can check out below.
The three games will be released throughout this year, with the first re-release on the Xbox One and PS4 being Resident Evil 6 on March 29th, next month. They don't mention if there will be anything special about the re-releases other than being made available on the Xbox One and PS4. I would like to assume that all of the post-release DLC and pre-order DLC will also be included in the final package. It would be a real shame if gamers had to pay extra for those.
Later in the summer, Capcom plans on releasing Resident Evil 5 for Microsoft and Sony's consoles and then in the fall Resident Evil 4 will be re-released for what seems like the 10th time now. The game is arguably one of the most popular Resident Evil titles ever, but the game has been re-released so often that it would seem like it may have lost some of the appeal. Then again it's probably the one Resident Evil title I've conquered more times than any other, so it's not like it wasn't a good game.
This news follows a series of other re-releases by Capcom in the Resident Evil series, including the recently re-released Resident Evil Zero HD Remaster, which is a remastered version of the HD release of the game that came out for the Wii following its original release on the GameCube.
Previous to that Capcom did an HD remake of the original Resident Evil starring Jill and Chris, which went on to sell quite well for the home consoles and on Steam for PC.
Last year, the company announced that they would be working on a complete remake of the original Resident Evil 2, which seemed to be the only one in the series that hasn't been remastered, remade or brought into the HD arena. Some modders and amateur game designers have been using newer assets to work on Unreal Engine-powered versions of Resident Evil 2, which had the internet abuzz about a possible, official HD release of the game. After some coaxing by one of the producers at the company, the executives at Capcom eventually gave the green light to approve for an official remake of Resident Evil 2. It will be interesting to see how that turns out.
For now you can look for the re-release of Resident Evil 4, 5 and 6 to release throughout this year for the Xbox One and PS4.
Your Daily Blend of Entertainment News
Staff Writer at CinemaBlend.