Counter-Strike: Global Offensive Cheating Scandal Rocks Competitive Scene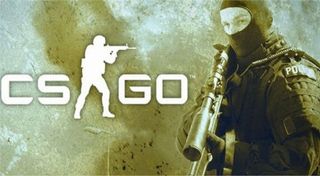 It's not often that we hear about professional e-sports players being caught red-handed in a cheating scandal. However, there's a pretty big problem that blew wide open when some of the top players for CS:GO were blatantly caught cheating.
PC Gamer has a detailed report on the account involving professional e-sports players Hovik "KQLY" Tovmassian, Simon "smn" Beck, and Gordon " Sf" Giry who were recently VAC banned on Steam when the service picked up that they were using third-party cheating software in Counter-Strike: Global Offensive.
VAC bans are put into place via Steam to ensure that players don't use cheat tools in online multiplayer games. According to the article, the tool they were using was hard to spot and difficult to detect, even by Valve's highly respected anti-cheating software.
PC Gamer is reporting that over on Tovmassian's Facebook page, he stated that...
Tovmassian was cut from the Titan team and reports are now starting to call into question the veracity of the true competitive skill of professional e-sports players set to partake in the upcoming Dreamhack Winter 2014 tournament.
The head honcho over the Dreamhack Winter 2014 tournament, Tomas Lyckedal stated...
What's interesting is that Tovmassian had noted that the person who provided him with the hack had stated that "many" pro-players in the e-sports circuit were using the cheat tool. If that really is true then it's a scary thing given that the e-sports scene is what it is because of the exhibition of player skill and capabilities. Having the prestige of the e-sports scene compromised with skill-assisted tools is a disheartening and disgraceful circumstance draping itself all over e-sports.
An e-sports commentator also shared his expertise about the hack that was used, noting that you won't notice it visibly on the screen and it basically makes good players slightly better and it makes great players that much greater. The interesting thing about it is that it calls into question exactly what these players planned on doing if they had to attend live events where they couldn't install the hack on the event machines? I mean, what were they planning on doing? Bringing USB sticks and attempting to do a quick install while no one is looking? It seemed like an ill-thought-out plan on the end of pro-players attempting to use a hack to get ahead.
The entire article on PC Gamer goes into much more detail over the whole Counter-Strike cheating scandal and offers a very detailed rundown of all the intricacies surrounding the situation involving the pro-players caught cheating. It will be interesting to see if the high level of cheat prevention methods used to keep pro-players in line, will also carry over to the standard enthusiasts who just play just to have fun and sometimes cheat for the sake of cheating?
Your Daily Blend of Entertainment News
Staff Writer at CinemaBlend.