Crysis 3 Gameplay To Follow Original's Direction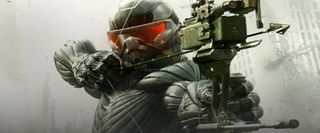 Although its official announcement did delve into what Crysis 3 will deliver in terms of story, not much has been unveiled regarding the third installment's gameplay -- yet. Developer Crytek has revealed that the first-person shooter's gameplay will follow in the footsteps of the original Crysis.
Crytek CEO and president, Cevat Yerli, confirmed the news on Twitter. "Crysis3 will be more a spiritual successor in gameplay to Crysis 1 instead of Crysis 2."
According to Yerli, Crysis 3 will also push both the Xbox 360 and PlayStation 3 to its limits, but the PC version will obviously be ahead due to its technical attributes advantage.
Entitled a "sandbox shooter", the series returns to New York during 2047, as well as protagonist Prophet making his return. The character will be wielding a bow and arrow as its primary weapon. The story environment sees players experiencing a rain forest situated within the confinement of New York City within a dome. Entitled the "Liberty Dome", it'll feature seven "distinct and treacherous environments."
As for the story itself, Prophet embarks on a mission seeking revenge following the discovery of the truth behind Cell Corporation's intentions for building the Nanodomes.
Crysis 3 is currently scheduled for a release during the spring of 2013 on the PS3, Xbox 360 and PC. It'll be powered on Crytek's latest CryENGINE technology.
The shooter's first teaser trailer was recently released, while a gameplay debut trailer is set to air next week.
Your Daily Blend of Entertainment News
Thank you for signing up to CinemaBlend. You will receive a verification email shortly.
There was a problem. Please refresh the page and try again.