Dead Island: Epidemic Is Free-To-Play MOBA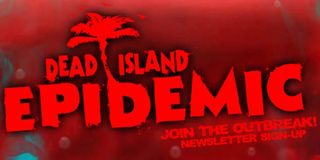 Deep Silver announced today that the Dead Island series is heading in a new direction. Dead Island: Epidemic, the third game in the zombie series, will be a free-to-play multiplayer online battle arena exclusively for the PC.
"Dead Island: Epidemic will pit three teams of players against each other in a desperate fight for survival," reads the terse press release from Deep Silver. It doesn't explain the concept any further than that. They simply add that it will possess the "trademark elements that are part of a Dead Island experience.
The words "free-to-play multiplayer online battle arena" make it seem like Epidemic is going to be a League of Legends clone. It's worth remembering, though, that all MOBA's aren't isometric strategy games played with lanes and towers. The genre's broader than that. Third-person shooter Monday Night Combat is very different than LoL but still qualifies as a MOBA because it has hero units with distinct abilities, character progression, objective-based battles and hordes of A.I. enemies.
Here's what I'm imagining for Epidemic: three teams of human survivors are fighting against each other to complete objectives. Maybe they're trying to blow up each other's stronghold or gather supplies. All the while, A.I. zombies are rampaging through the map and attacking any survivor they can find. There are several classes for the survivors with unique equipment and skills. As the match proceeds, players buy upgrades to make themselves more powerful. I'd play a game like that.
No matter the exact form of Epidemic, though, it's going to received a mixed reaction. For starters, it's bypassing consoles. Also, it seems like a big deviation from the open-world co-op formula of the previous two games. Both are valid concerns. In response to the second point, though, I'd reply that the formula of the first two Dead Island games is wearing a bit thin. I mean, what new features did Dead Island: Riptide bring to the table? Water?
I'm curious whether Epidemic is meant as a spin-off of the series or its future. Will we ever see games like Dead Island and Dead Island: Riptide on next-gen consoles? Or will an evolving Epidemic be the only Dead Island from here on out?
Another question: who's making Epidemic? I'd assume that series creator Techland is handling it but they've got a lot on their plate. This spring, they announced medieval hack-and-slash game Hellraid and survival horror Dying Light.
Deep Silver says that additional information on Epidemic will be released during Gamescom. Gamescom 2013 will run from August 21st to August 25th in Cologne, Germany.
Staff Writer at CinemaBlend.
Your Daily Blend of Entertainment News
Thank you for signing up to CinemaBlend. You will receive a verification email shortly.
There was a problem. Please refresh the page and try again.