Deus Ex Developer Has Big Plans For The Franchise Before E3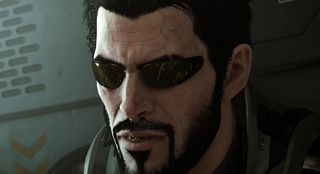 E3 is just around the corner as we begin to head into June and with just a mere couple weeks until the video game trade show, Deus Ex publisher Square Enix has announced they are ramping up for E3 in a different way.
While most of the major announcements will happen at E3, Square Enix has said that they plan to host a Deus Ex Universe Pre-E3 Showcase on June 8. The showcase will be streamed on Twitch where fans can tune in to the special event.
Among the attendees for the event, developer Eidos Montreal and Square Enix Montreal plan to attend. Game Informer reported that they have been in charge of Tomb Raider GO and Hitman GO, so it's interesting to wonder if Deus Ex will be the next "GO" game to hit the market.
It's no surprise that Square Enix is breaking away from the E3 madness to host a small event of their own, for quite a few companies have already pulled out of E3 altogether, like EA who plans on hosting their own free and public anti-E3 event. It's true that a lot of smaller games might get crushed by stories of major announcements from bigger games during the week of E3, so it only makes sense for some publishers and developers to devise a plan to skirt around this issue.
It may just be another indication of the imminent future of E3's to come, a future where companies realize the true benefits of not taking part in E3 (and maybe even creating their own event).
The Electronic Entertainment Expo (E3) first debuted in 1995 and has slowly been dwindling over the years. I continuously hear from those in the gaming industry how much they hate having to go to E3 because of how corporate it feels. And the exclusivity and incredibly high ticket price has gotten old. While E3 has announced they will be hosting a small and public event alongside E3, called E3 Live, I don't think it will be quite what fans are expecting.
So don't be surprised if we continue to see companies, like Square Enix, breaking away from the week of E3 to make major announcements or host special events. You can stream the Deus Ex event on the Deus Ex Twitch channel on June 8 at 11:30AM EST.
Your Daily Blend of Entertainment News
Thank you for signing up to CinemaBlend. You will receive a verification email shortly.
There was a problem. Please refresh the page and try again.