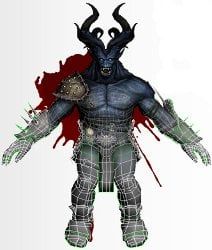 If you purchased Dragon Age: Origins on the PC, you can now enjoy one of its best features. The Dragon Age toolset is available for download through BioWare's website.
The toolset (available here by registered owners) allows you to create your own adventures and fill them with custom characters, items, and even cut scenes. You can then share them with other users through the BioWare Social Network. Wonder how long it'll take for someone to do a Baldur's Gate remake.
These building tools will not be released for the PS3 and Xbox 360. At NYCC, BioWare discussed the possibility of releasing the best PC user-made adventures in a content pack for the consoles but we'll see.
Your Daily Blend of Entertainment News
Staff Writer at CinemaBlend.