Eizo Foris Smart Resolution FS2332 Gaming Monitor Announced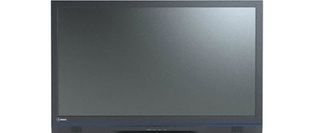 We don't hear much about gaming monitors these days. It's odd because you can't really game without a monitor, yet news about monitors doesn't really permeate the gaming news sphere all that much. Anyway, Eizo is changing up the game by bringing gaming monitors back into the spotlight and they want the core community to know that the 23' Foris Smart Resolution FS2332 gaming monitor has been announced.
According to the press alert Eizo Technologies newest monitor…
Now I'm not an uber-tech savvy gadget geek, so some of the technical specifications come across like a foreign language, but most of the basics that gamers would actually care about are quite clear, such as: The Foris FS2332 sports a native 1920 x 1080 resolution, 1,000: 1 contrast ratio, and a five year warranty.
There's also some other nifty features that help with bringing out the best in the games you play, such as power gamma, full HD resolution and LED backlight to help keep down on power consumption.
I think the monitor arrives at a perfect time considering that two of the biggest games coming out this fall are Call of Duty: Modern Warfare 3 and Battlefield 3, the latter of which will put a lot of high-end PCs to the test, and core gamers are going to want the very best when it comes to a gaming monitor.
You can learn more about the HDMI, DVI-D gaming monitor by heading on over to the Official Eizo Website. The new FS2332 will become available in North America this September.
Staff Writer at CinemaBlend.