Final Fantasy 14 Heavensward Update Gets New Details And A Release Date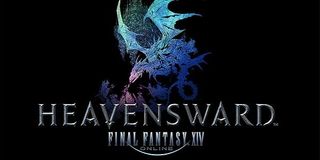 For the countless adventurers questing through the lands of Eorzea, rumors of a coming storm have been whispered for months. Now we know exactly when that storm will strike, as Square Enix has finally given us a release date for Final Fantasy XIV's next massive expansion, Heavensward.
If you're one of the millions of people who have been eagerly anticipating the Heavensward update for Square Enix's online Final Fantasy game, then you'll probably want to mark your calendar for June 23. That's the day, according to the developer, when players will finally be able to experience the floating cities, flying mounts and everything else this heaping helping of new content has to offer.
We've gotten bits and pieces of information as to what Heavensward will have to offer over the past few months, including details on the new dungeons, info about new job classes and more. Today, though, we're able to enjoy more nailed down details than ever before thanks to a recent post over on the PlayStation Blog.
SCEA Social Media Specialist Justin Massongill got in touch with the folks busily working on the MMO's big update and, along with that release date, had quite a few more interesting details to share courtesy of Director Naoki Yoshida.
For starters, Yoshida assured players that they won't have to wait until June to enjoy new content for the game, as the team is working on smaller updates in tangent with the Heavensward content. One example of that is the recently released Gold Saucer, an impressive new area full of games of chance, including a fully fleshed out version of the deck-building card game, Triple Triad, from FFVIII.
We already knew that flying mounts were coming in the Heavensward update, but now we know that those include things like a flying chocobo or a one-person airship, and that they will allow players to travel three times faster than regular mounts. And as for those new zones, it sounds like they'll be massive, as Yoshida said players should expect about the same amount of new-zone exploration as was discovered when the game first launched.
There's also going to be a trio of new jobs and, unlike the other jobs in the game, you won't need to fulfill any base requirements to access them outside of having any job class up to rank 30. So long as you've gotten that far into the base game, you'll be able to run to one of the new zones, find the appropriate master and start working on one of the new jobs. As for the story content, though, Yoshida said that it hinges heavily on continuing the narrative of the base game. While you'll be able to run around in the new zones, you'll need to finish the main story of A Realm Reborn before discovering the narrative of Heavensward.
You'll definitely want to check out that full interview for more details. It's a nice and lengthy read, including a Q&A section from Twitter. Otherwise, get ready for Heavensward to arrive in just three short months.
Staff Writer for CinemaBlend.
Your Daily Blend of Entertainment News
Thank you for signing up to CinemaBlend. You will receive a verification email shortly.
There was a problem. Please refresh the page and try again.