Final Fantasy 7 Remake Possible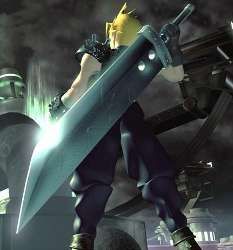 Lord knows why some gamers want a shiny next-gen version of Final Fantasy VII, a game these same folks have probably finished several times by now. Strange as the idea is, though, Square Enix hasn't ruled it out.
"As for a [Final Fantasy] VII remake, all I can advise right now is to play the PSN release that just came out for the time being. Maybe, perhaps we'll have some news for you at a later time," said Final Fantasy XIII producer Yoshinori Kitase told VideoGamer at GamesCom.
FF7 arrived on PSN on June 2nd. Maybe the graphics (specifically Cloud's Popeye arms) look a little dated but c'mon, does that really warrant a whole new version?
Staff Writer at CinemaBlend.
Your Daily Blend of Entertainment News
Thank you for signing up to CinemaBlend. You will receive a verification email shortly.
There was a problem. Please refresh the page and try again.