Free Games Available On Origin Thanks To Promo Code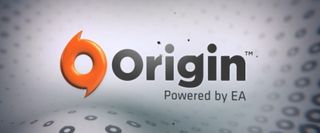 A promo code was discovered for EA's digital distribution service, Origin. The code enables gamers to pick up digital titles under $19.99 for free. Yes, you read it right and it's not some sort of Twilight Zone episode where everything is backward or inverted...although, one might assume that a Twilight Zone episode is in effect given Valve's predicament with the vzbv and EA's current free-for-all extravaganza for gamers.
Gamers-Association spotted the promo code and it's as simple as: OS3874XVC
Just insert the code at the checkout. According to Gamers-Association the promo code only works for North Americans and VPNs don't quite work so great. The code is said to be limited to one account but others have claimed that they've been able to redeem multiple games with a single code, so I guess it depends on how you use it.
You can head to the Origin Store right now and put in the promo code to get any game for free for under $19.99. A list of eligible games can be viewed below.
* Battlefield 2
* Battlefield 2142
* Battlefield: Bad Company 2
* Bulletstorm
* Burnout Paradise
* Command & Conquer 4: Tiberian Twilight
* Command & Conquer: Red Alert 3
* Crysis
* Crysis Warhead
* Dead Space
* Dead Space 2
* Dragon Age: Origins
* Dragon Age: Origins – Awakening
* Dragon Age II
* FIFA 12
* Mass Effect 2
* Mercenaries 2: World in Flames
* Mirror's Edge
* Need For Speed: Hot Pursuit
* Need For Speed Shift II: Unleashed
* The Saboteur
* Shank
* Sim City 4
* Spore
Staff Writer at CinemaBlend.
Your Daily Blend of Entertainment News
Thank you for signing up to CinemaBlend. You will receive a verification email shortly.
There was a problem. Please refresh the page and try again.