GTA 5's North Yankton Map Playable In GTA 4 On PC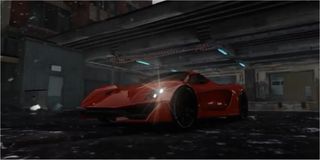 Grand Theft Auto V on PC is probably a long ways off; maybe it's more than a long ways off... maybe it's just not coming at all. Given Rockstar's lack of love for the PC gaming community (i.e., any hope of getting GFWL patched out of GTA IV before Microsoft pulls the plug is looking real grim) a lot of gamers have come to assume that we may not get GTA V on PC at all; not because it's not possible but because Take-Two and Rockstar simply don't want to.
Well, leave it to modders to take matters into their own hands. If Rockstar won't deliver GTA V to PC, then the modders will... and technically, they have.
Taltigolt, a popular YouTube user who uploads all sorts of awesome mods for Grand Theft Auto, has just recently released a video featuring North Yankton from GTA V, the wintery map from the very first mission in the game.
As you can see, the map looks gorgeous ported into GTA IV; and I'm highly impressed with how well it looks and runs, especially the lighting and snow effects. It looks very, very polished. In fact, if the car had been different and the lighting slightly altered, I would never have guessed that the map was ported from GTA V and modded into GTA IV.
For those of you wondering how this is possible, it's actually not too surprising or shocking. The game's data was dumped and recompiled on PC from the Xbox 360 – the process originally started back before the game even launched. During that time Russian programmers had quickly managed to sift through the game's files and it's how we found out about things like the multiplayer options and how the file structure was setup, as well as the fact that the game's code had hooks for the PlayStation 4's operating system.
Nevertheless, I don't think I would mind too much if modders simply continued to take all the good parts from GTA V and converted them over into GTA IV. Heck, at least I could always re-install the game and plop in the mods to get a slightly comparable experience.
The modding team behind the conversion are making pretty good headway, as they were still trying to work out a lot of the kinks in North Yankton back in February, as evidenced in the pre-release video below.
The mod is currently still being ironed out before being officially released to the public, but it's nice to know that it's on the way.
You can keep an eye on the updates for the GTA V total map conversions with Taltigolt's Facebook page. We'll also keep you posted on when the entirety of the GTA V map is successfully ported over and running fine and dandy in GTA IV.
It seems like Rockstar could have been rolling in a lot of extra cash had they released the game by now on PC, but maybe they're waiting for a fall release so they can dump out the definitive version of the game on PC, along with PS4 and Xbox One versions.
Your Daily Blend of Entertainment News
Staff Writer at CinemaBlend.