GTA 5 PS4 And Xbox One Pre-Orders Are Slowing Down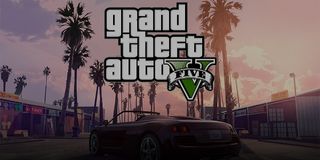 There was a lot of fan excitement when Rockstar announced the PS4 and Xbox One versions of GTA 5 during E3 2014. However, research firm Cowen and Company believes that pre-orders have slowed down.
Cowen analyst Doug Creutz said that they were initially projecting next-generation sales of GTA 5 of up to 10 million. The estimate's since been revised downward. He didn't mention why, though.
I could think of a few reasons. For starters, there's a lot of competition this fall for next-gen consoles. Cowen and Company is tracking Destiny to sell 10 to 15 million copies. Other games with big pre-order numbers include Halo: The Master Chief Collection, Assassin's Creed Unity, Call of Duty: Advanced Warfare and Far Cry 4. All of those titles received lengthy previews at E3 so they're naturally going to take some attention away from ports of GTA 5, a game already available since last fall.
Also, most people that want GTA 5 already own it on Xbox 360 or PS3. The game has sold over 33 million copies on those platforms since September 2013. I'm sure that a few gamers held off on a purchase in preparation for PS4 and Xbox One versions, but that's probably a small minority. Rockstar, after all, had made zero indication of a PS4 or Xbox One release before E3 this month.
Some gamers are going to want to upgrade to the PS4 or Xbox One versions of GTA 5 for the upgraded visuals and additional content. Rockstar is trying to encourage that by allowing them to transfer their multiplayer progress to the new-gen consoles. However, how many players want to spend an additional $60 on a slightly better edition of a game they already own? I think Rockstar really missed an opportunity here by not offering discounts to current GTA 5 players making the leap to PS4 or Xbox One.
That being said, selling millions of copies of HD remakes is still an impressive accomplishment. GTA 5's potential sales for Xbox One and PS4 are even more striking when you compare them to Cowen and Company's projections for other fall releases. Right now they expect the game to outsell other big titles like Dragon Age: Inquisition, Battlefield Hardline and Sunset Overdrive.
The next-gen sales for GTA 5 should be the biggest fall launch for Rockstar's parent company Take-Two Interactive, too. Cowen and Company believes that co-op shooters Evolve and Borderlands: The Pre-Sequel will both have "soft sales" because of an overabundance of shooters being released this fall.
Again, though, these are just projections based on pre-orders. These rankings could change dramatically in the months ahead. If Visceral Games announces some really amazing feature for Battlefield Hardline, for example, that game could see a spike in pre-orders. Also, I suspect there are lots of gamers who don't pre-order until the last minute to ensure they can get some sort of bonus for a game.
You can check out the rest of Cowen and Company's at VentureBeat.
Staff Writer at CinemaBlend.
Your Daily Blend of Entertainment News
Thank you for signing up to CinemaBlend. You will receive a verification email shortly.
There was a problem. Please refresh the page and try again.