GamesCom 2009: Fable 3 Announcement Trailer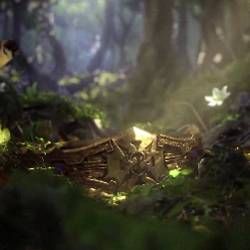 To go along with the announcement of Fable III today, Microsoft has released the first trailer for the Lionhead Studios' RPG.
Considering this is the first-ever trailer for the game, it doesn't show you much. They're counting on you being so overcome by the sheer fact that a new Fable is on the way that you won't bitch about the lack of gameplay footage. This trailer does, however, tell us that the rulers of Albion tend to leave their crowns laying around in forests. Sloppy old monarchs.
Fable III will be released exclusively for the Xbox 360 during the 2010 holiday season.
Staff Writer at CinemaBlend.
Your Daily Blend of Entertainment News
Thank you for signing up to CinemaBlend. You will receive a verification email shortly.
There was a problem. Please refresh the page and try again.