GamesCom 2009: Gran Turismo PSP Free With Registration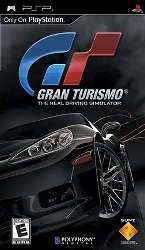 Sony really, really wants you to buy a PSP Go. They're so hungry for your money that they'll throw in one of the biggest launch titles - Gran Turismo PSP - for free.
Sony announced at their Gamescom 2009 press conference that anyone who buys a PSP Go and registers it between the 1st and the 10th of October will get a free digital copy of GT PSP. The game and the handheld will both be released on October 1st.
The catch is that this offer might only be for Europe. "Those announcements only pertain to European territories. We have no announcements for the US just yet," a Sony spokesperson told G4TV.
Staff Writer at CinemaBlend.
Your Daily Blend of Entertainment News
Thank you for signing up to CinemaBlend. You will receive a verification email shortly.
There was a problem. Please refresh the page and try again.