Guacamelee, XCOM, Fatal Frame Hit PlayStation Network This Week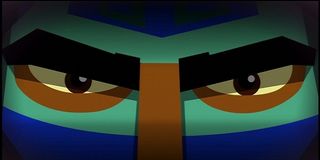 It's Monday, which means it is once again time to go over the standard batch of digital gaming entertainment that will make up tomorrow's PlayStation Network weekly release. Kicking things off in stretchy pants and a magical mask is this week's headlining platforming brawler, Guacamelee!
Coming from the folks at Drinkbox Studios, Guacamelee! is a Metroidvania style game, which basically means you'll be adventuring around a large map fool of baddies and platforming goodness, discovering secrets and special abilities that will allow you to both fight and explore better. A colorful take on the beloved genre, Guacamelee! infuses its gameplay with characters and worlds inspired by Mexican culture. It'll also be available as a Cross-Buy title, meaning you can buy it on the PS3 or Vita and get a free copy for the other platform, too.
Fans of strategy war games will be happy to know that XCOM: Enemy Unknown is finally getting a digital release, meaning you can now mow down the alien threat without having to go through that extra effort of loading a disc into your PS3. Oldie Tom Clancy's H.A.W.X is also being made available digitally this week, as is John Daly's Prostroke Golf.
Finally, big news for horror fans as PlayStation 2 Classic Fatal Frame makes its way to the digital scene, tasking players with taking on a mansion full of terrifying ghosts with little more than a camera to serve as protection. Fatal Frame will be complemented by another trio of PSone Imports, including Evergreen Avenue, Favorite Dear and Mohjong Mohjong: Youchien Tamago-Gumi.
Look for these digital games, along with your regular dose of trailers, demos and various other content, to hit the PlayStation Network Tuesday afternoon.
Your Daily Blend of Entertainment News
Staff Writer for CinemaBlend.